Motorcycling & ULEZ: The classic biker's guide to low emission zones
Low emission zones are a hot topic and one of the best ways to address the issue is to get on a motorcycle. Bike use is predicted to double in London and other cities where LEZs (low emission zones) have come into force or are due to. That's great news for motorcycling in general, but what about those of us who want to use our classic bikes to carry on riding into town?
The simple rule of thumb is any bike built from 2007-on should meet Euro 3 emissions standards and will be exempt from any LEZ charges. Likewise, any motorcycle that is 40-years old or more is exempt as it is classed as a historic vehicle. If you're bike qualifies for free road tax, you won't have to pay an LEZ charge, though you might have to register your bike with whichever city you're planning to ride into to make sure you don't get an unwarranted penalty charge.
Like all general rules, there are plenty of exceptions, so it's far from the end of using many older motorcycles from the 1980s and 1990s that make up the retro genre. If a bike produces less than 1.15g/km of nitrogen oxide emissions, it should be exempt, and you should be able to check this on the V5 document. This is the threshold for the Euro 3 emissions tag, but many older bikes will not be registered as such.
This is where a little legwork could save you a lot of money in the long run. If you think your bike should be exempt from any LEZ charge, you can always use online checkers to see if it's already accepted. Every city that has an LEZ in place has one of these checkers and there's even a Scotland-wide one to cover the cities that have introduced these zones.
There is a good chance that pre-2007 will be flagged as having to pay a daily charge or liable to a fine for entering the LEZ. In Scotland, there is no option to pay a daily charge to enter the zone as there is in London and other English cities. However, if you think your bike qualifies for exemption, all is not lost. You can have your bike's emissions checked by an officially appointed test centre, which will cost you £175 but that could be a wise investment if you ride into an LEZ regularly. You'd only have to travel into London's zone and pay the LEZ charge for 14 days to rack up £175 in costs.
If your bike meets the required emission standard to be exempt, the appointed test centre will log this and your bike will be registered as LEZ-free. Happy days, and even more encouraging is there's plenty of anecdotal evidence that most bikes pass the LEZ test, so it's worth taking yours along if you commute often on a pre-2007 machine.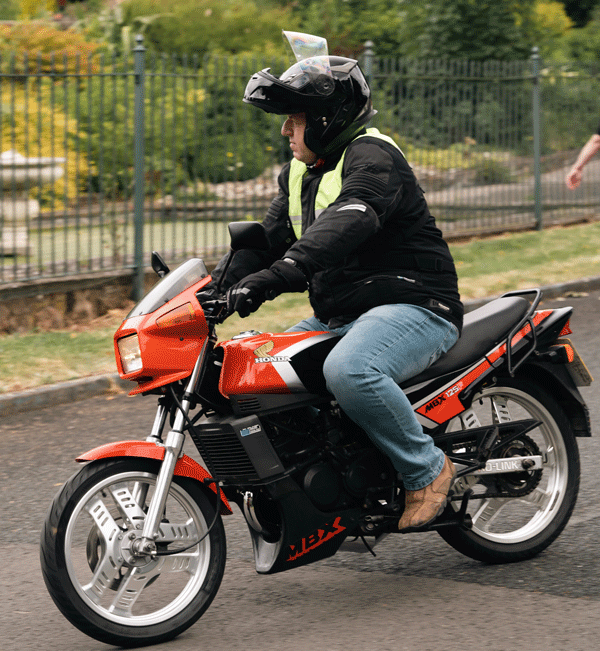 In the unfortunate circumstance that your bike fails the emissions test at an appointed centre, all is not lost. If you're certain your bike should be exempt, you can contact the original manufacturer for proof that your bike is below the emissions limit. You can then present these documents to the relevant council to register the bike as levy-free.
Another option is to have your bike tuned to meet the necessary emissions standard. Some of the appointed LEZ test centres can advise on this and help with the tuning process to make your bike as clean and efficient as possible, without harming its performance and reliability.
For those riders who find all of this a bit too much effort but still want to sling their leg over a bike with a bit of character, there are plenty of options out there that met LEZ standards. If you want something with plenty of classic flavour and looks, how about a Yamaha RD350? Yep, that's right, a classic two-stroke roadster can pass the emissions test and be used to whizz around town, reliving your youth as you go.
For something a bit more modern and even more peppy, you could look at a Kawasaki ZX6R from 1997 onwards. One of the best-looking bikes in the 600 sports class, it still has the power, handling and presence to keep you entertained on every ride without being too extreme for riding through town.
For something from the same era that was designed with town riding in mind, the Ducati Monster 600 has passed emissions testing with ease. Its V-twin engine comes with a unique sound, and the looks of the Monster are still as handsome now as they were when this bike was launched in the early 1990s. Even more suited to city living is the Kawaski W650 with its retro British bike looks and simple parallel twin engine that delivers all the fun of a classic with enough modern features to make it a doddle to commute on.
Then again, maybe you'd like to use something more up to date and channel your dreams to follow in Euan MacGregor and Charley Boorman's tyre marks with a BMW GS? The 2001 R1150GS is exempt from LEZ charges and is a brilliant congestion buster thanks to its high set riding position and comfortable seat. You can also carry a pillion and luggage with ease on the BMW, so you can ride share with a mate to further ease traffic snarl ups.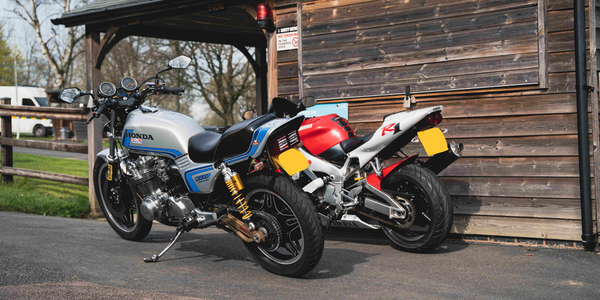 Honda's take on long distance touring around the millennium was the CBR1100XX Blackbird and it remains an immensely capable bike to this day. Still epically quick on the open road when given the opportunity, the Blackbird is also just as handy when it comes to slotting through busy streets, and it can do so without costing you anything extra in LEZ charges. The same applies to some later Honda Fireblades from this period if you want to get your fun in a very different package.
All these bikes and plenty more from the pre-2007 era that have yet to reach the historic 40-year-old date can be used in LEZ areas without exceeding any emissions limit. They also make everyday commuting a whole lot more enjoyable, while doing their bit to reduce air pollution.
Do you have thoughts, questions or concerns regarding the threat Low Emission Zones may pose to you and your classic? Let us know in the comments or fill in the form on this page – if we don't know the answer, we'll ask an expert for you.
To find out more about a classic bike policy from Footman James and to get an instant quote online, visit our Classic Bike Insurance page.
The information contained in these answers is based on sources that we believe are reliable and should be understood as general information only. It is not intended to be taken as advice with respect to any specific or individual situation and cannot be relied upon as such.