The Austin Allegro - Fantastic at fifty?
The Ford Mondeo isn't the only classic celebrating a big birthday this year. Footman James digs into the history files to celebrate the Austin Allegro – one of British Leyland's most talked about models…
We love celebrating a classic car milestone at Footman James and one that stands out among several others in 2023 is the 50th anniversary of the release of the Austin Allegro. It's hard to think of a car in the UK that has suffered more ridicule and tarnished reputation than Austin's small family model of the 1970s.
But perhaps what the jokers never accounted for is what a difference 50 years can make – the classic car scene is now having the last laugh. Today, the Austin Allegro has been fully accepted into classic car circles, with its current appreciation likely being the highest it has ever enjoyed.
There are a few good reasons for this; Allegro owners are unlikely to get tired of the attention from onlookers. Whether it's the positive or negative comments, the glaring eyes of amazement, spontaneous photography or the many 'my mum/dad/grandparents had one of those' conversations that you'll have.
Then, there's the fact that the Allegro shares so many readily accessible parts because of its mechanical relation to other British Leyland (BL) models, meaning that it's an obvious way to enjoy affordable classic motoring today.
Add in the Allegro's characterful styling, the relatively low purchase prices, and the strong Allegro community support – it starts to make a whole lot of sense. Even for a car that was given the 'All-Aggro' nickname, and considered a failure for its maker, it has still ended up bringing a lot of joy for many motorists so far in its 50-year existence.
1981 Austin Allegro 1.3 HLS
Whether it be the low used purchase prices as it got older, the simple DIY mechanics that allowed motorists on a budget to maintain it outside their homes, or the fact that many were scrapped allowing the replacement of second-hand parts in healthy volumes and low cost to the purchaser ever since.
It also can't be forgotten what the Allegro has done for classic car enthusiasts over six decades. It's allowed far more enthusiasts to get behind the wheel of a classic and enjoy many similar benefits for a fraction of the cost of its rivals. Constant derision by motoring writers over the decades has earned it sympathy and an increased interest from enthusiasts. As the saying goes; 'it's better to be known for something, than nothing at all.'
The Allegro's predecessor, the Austin 1100/1300, launched in 1962, became an icon - selling almost all over the world in huge numbers and remaining Britain's best-selling car for almost its entire production run in the UK until 1974). It was the brainchild of Sir Alex Issigonis, the automotive designer responsible for other icons from the British Motor Corporation (BMC), such as the Morris Minor and Austin Mini.
By the early 1970s and despite its sales success, the humble 1100/1300 was becoming outdated and Ford of Britain had developed two very successful models to rival it – the Ford Escort and Ford Cortina. Meanwhile, BMC was restructured and renamed BL, and was increasingly experiencing financial difficulties. Within a few short years, BL had ended up in serious trouble and the Allegro development was a clear sign of this.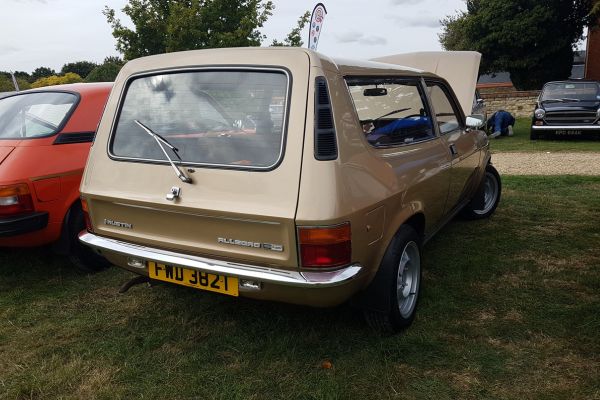 1979 Austin Allegro Estate 1500 SDL
Cost-cutting meant that the Allegro wouldn't live up to the original and attractive looks of its original design by Harris Mann. And to compete with the now two top-selling models from Ford, the Allegro would be sold with a range of A- and E-Series engines, with the smallest BL A-Series engines being identical to what had been sold in the 1100/1300 – an engine that lived on in the Mini until 2000.     
It was also a time when the UK was approaching its closer union with Europe, allowing foreign car manufacturers to sell their models more easily in the UK, and for BL to sell its model range in Europe without having to apply sales-diverting tariffs to its cars. This would further harm the sales from loyal British buyers and the success of the Allegro.
To make its cars a little more extraordinary and appeal to a European audience, the Allegro's styling was intended to be less-conservative than typical British car designs that had preceded it, and it would have unique innovations such as the Quartic steering wheel – detested by the media on release, but highly desirable among the Allegro community today.
Higher-powered Allegros featured a five-speed gearbox, front disc brakes and even a sporty 1750SS version. All models used the world's first Hydragas suspension, a re-development of the Hydrolastic suspension system first used in the 1100/1300. Instead of suspension springs and dampers, the Allegro used interconnected fluid-filled displacer units, which gave a comfortable ride that also resisted roll much better when cornering. 
BL responded to criticisms from the motoring press in 1974 by replacing the Quartic steering wheel with a round one, adjusting the suspension responses over potholes and improving rear passenger access. High gearing allowed for better motorway speeds, and despite having maximum speeds not much faster, Motor magazine stated that the Allegro 1100 would cruise happily at 80mph, and the 1750 version would cruise at 90mph.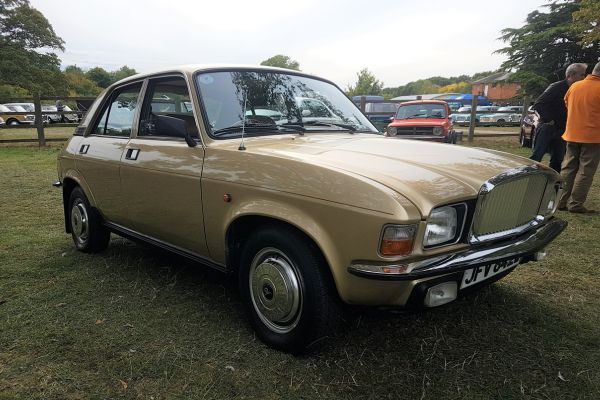 1981 Vanden Plas 1500
BL sold the flagship Austin Allegro Vanden Plas 1500 from 1974, which featured an attractive wood and leather interior. The Allegro Vanden Plas is perhaps best remembered by its huge chrome grille, which some believed made it even more unattractive. Body styles included a two and four-door saloon along with a striking three-door estate.
Most of the opinion of the Austin Allegro car that came to characterise all the problems that BL had in the 1970s, is now largely forgotten – it has now become a well-deserved and widely accepted classic.
Over 650,000 were built between 1973 and 1982, and while a fraction of that number survive today they can still be readily found in the classifieds. If you're looking for an interesting and perfect introduction to classic motoring, what's stopping you searching 'Austin Allegro for sale' today?
Younger enthusiasts aged between 18–24-year-olds can now get affordable classic car insurance, thanks to the work by Footman James and the Morris Minor Owner's Club. Read about it here.