Coffee & Chrome at the Impney Estate: August show report
The ever-present threat of rain didn't deter 1,000 classic car and bike owners from turning out for the latest Coffee & Chrome Collective meeting, which took place on Sunday 6th August and once again took over the impressive grounds of Chateau Impney.
Everything from a 1900 De Dion Bouton to the UK's only Holden Statesman made it through the Estate's gates, ensuring a fantastic mix of classics old and new.
We spoke to six classic owners to discover what makes their car stand out – spanning a sole-surviving '60s Citroen to a V8 Ford Popular and what could well be the world's most original and untouched Mk1 Escort Mexico…
Matt & Jackie Sewell - 1975 Porsche 914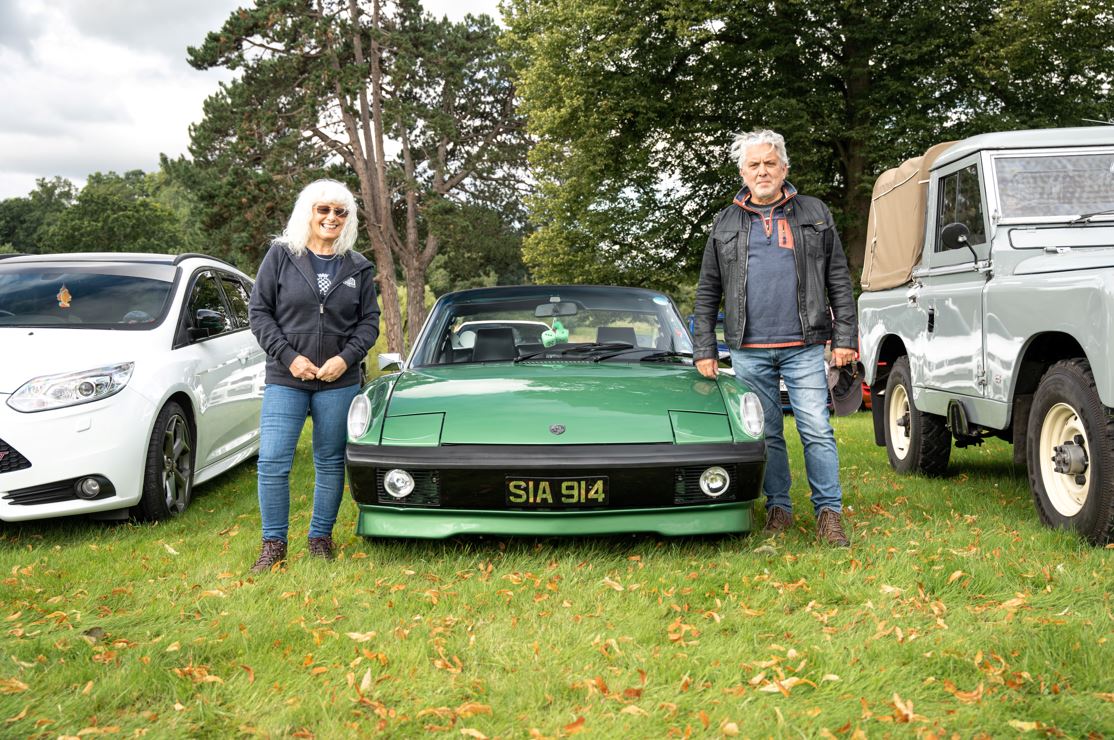 After a string of classic VWs, including a Rat beach buggy, Matt Sewell decided he had to have a Porsche 914 after seeing one when he was on a trip to France.
He found this 1975 version in 1990, the classic two-seater being a recent California import that was running and roadworthy. He used the 914 for a couple of years until he took it off the road for some minor work, which then snowballed into the Porsche being stored away for 25 years.
Returned to the road in 2016, the mid-engined Porsche is now running a much-modified 2,150cc engine fuelled by twin Weber 44 IDF carburettors. On stripping it down, the body was found to be in good condition, but before it was refinished in the stunning Palma Green metallic – a shade that was only available for 1975 – the American-spec impact bumpers were substituted for smoother, 'backdated' items.
"I was always going to keep it and I spent a long time gathering bits for the rebuild," said Matt. "We like to use it, and we even took it over to Germany for the 914 50th anniversary celebrations at the Porsche Museum in 2019."
With over 1,000 classics to choose from, it was no easy task for Footman James to pick its 'Car of the Meet', but after much deliberation the accolade fell to Matt and Jackie's pride and joy. It will be featured in this week's Classic Car Weekly!
John Williams - 1958 Ford Popular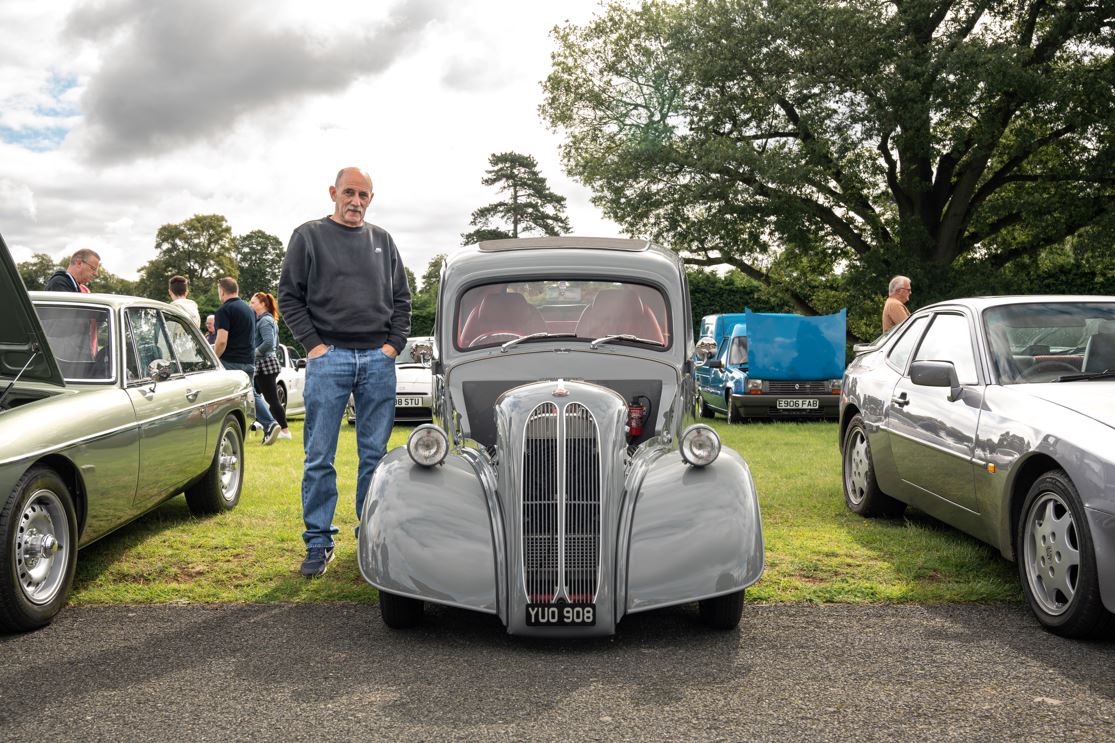 The Ford Popular lived up to its name with British hot rod builders and John Williams' all-steel 1958 version is one of the best to have received the treatment.
In place of the original sidevalve engine sits a 5.7-litre Chevy 'crate' engine, which puts power to the road via a TH350 TCI automatic gearbox and a much-narrowed Volvo 740 rear axle. The original chassis has also been replaced with a Pro Street version from Wisbech Engineering, with 8x15 inch Torque Thrust 2 wheels at the back and skinny 4x15 inch versions at the front. 
Even more impressive is that John has done most of the work himself, from the custom fabrication to the Audi Nardo Grey paintwork.
"I bought it completely standard as a shell and chassis and built it over six years. I've had a Pop since I was 21, but this is the first one I've had on the road!", said John. "I've always liked the Pro Street style, with the wide wheels and stock rear arches, and after so long, it's everything I hoped it would be."
James & Tom Godbehear - 1965 Citroen ID Super


James' 1965 Citroen ID Super is thought to be the only roadworthy example left. One of a mere 144 that were made in the last year of production at the French manufacturer's Slough factory in the UK, the ultra-rare Citroen had been subject to a previous restoration when James bought it 16 years ago.
As remanufactured and replacement parts have become more accessible though, James has worked his way through the stylish saloon, redoing some of the previous work. In his ownership it has been resprayed and he's also rebuilt the complex hydraulics, changed the steering rack and rebuilt the brakes on two occasions.
James and his son Tom are regulars at Coffee & Chrome, but their last outing didn't go completely to plan, as James explains: "The meet was great, but when we pulled up on the drive at home it split one of the hoses and LHS fluid went everywhere, coating all the underside and the engine. I think I just went indoors at that point!"
Sean Ford - 1971 Mk1 Escort Mexico
Classic Fords do not get much more original or unique as the Mk1 Escort Mexico of Sean Ford.
Bought by Sean in 2022, he'd known of the Le Mans Green Mexico for many years through the Ford AVO Owners' Club, its one and only previous owner being the club's historian who'd bought it new in 1971.
"I've had several Mk1 and Mk2 Escorts, but when the chance to purchase this one came up it was an opportunity not to be missed," said Sean. "The history is completely documented down to every penny spent, and it's so original that it's a great reference point for club members when it comes to determining how a Mexico would have left the factory."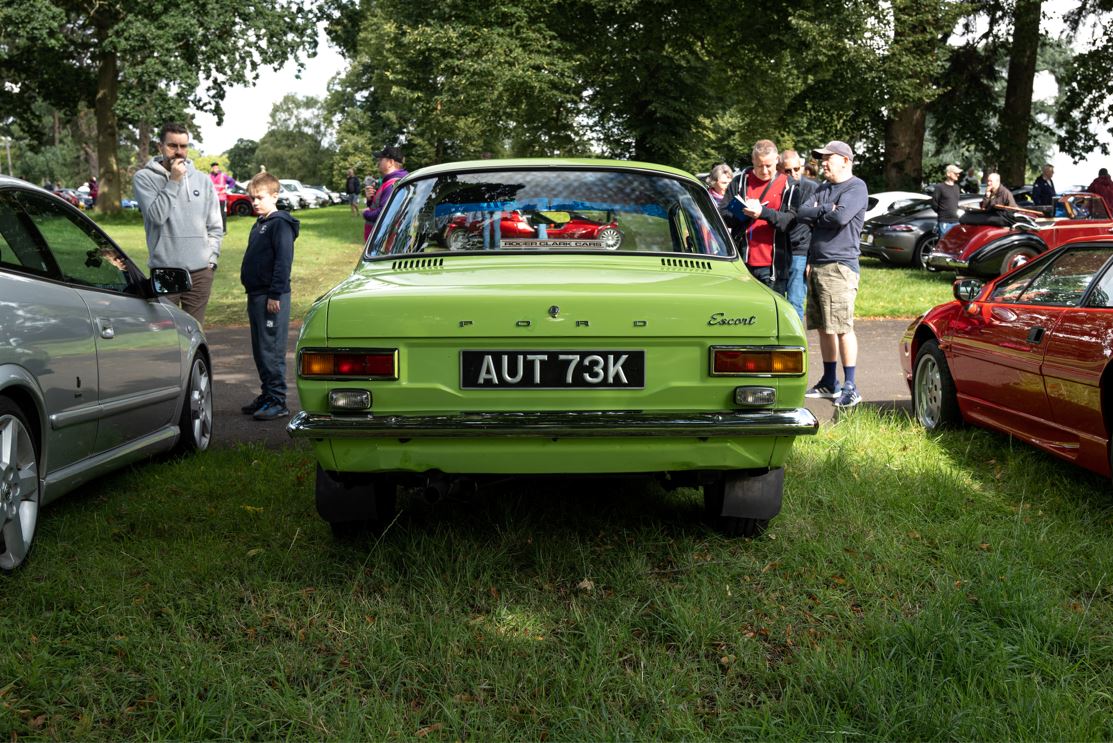 It's no surprise that Sean had to have the Mexico – it's never been welded, the bodywork has never had any paint and it's still on its original running gear. That said, both Sean and the previous owner certainly like to use it. The Escort has covered over 125,000 miles, with regular maintenance keeping the 1600cc Crossflow sweet, while Sean's journey to Coffee & Chrome was a 150-mile round trip. 
Martin Lloyd - 1970 Mk2 Triumph Vitesse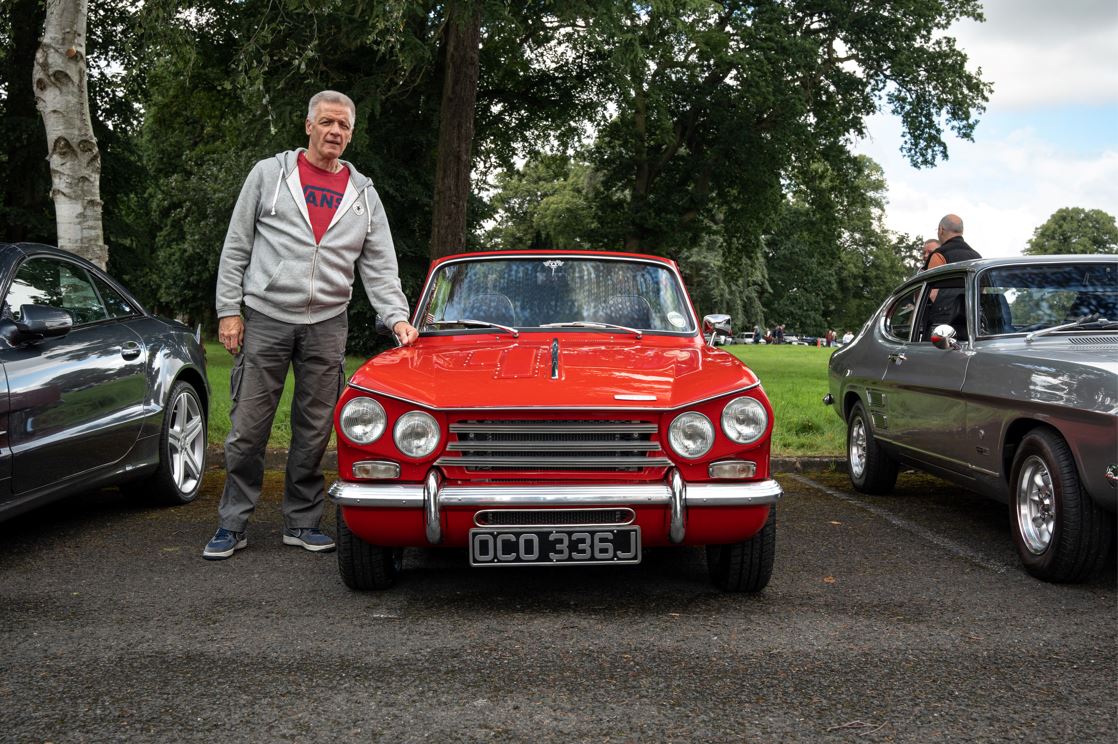 With an underside as pristine as its bodywork, it's hard to imagine that this 1970 Mk2 Triumph Vitesse was a complete wreck when Martin Lloyd trailered it home in 2009.
Restoring the convertible from 2010 to 2012 and completing all the work himself, Martin not only returned the Vitesse to better-than-new condition but also added a few sensible modifications that make the Signal Red Triumph more usable. These include an alternator conversion, louvres in the bonnet to aid cooling, upgraded headlights, MGF seats, more serviceable CV joints on the back end, and a 5-speed Type 9 Ford gearbox.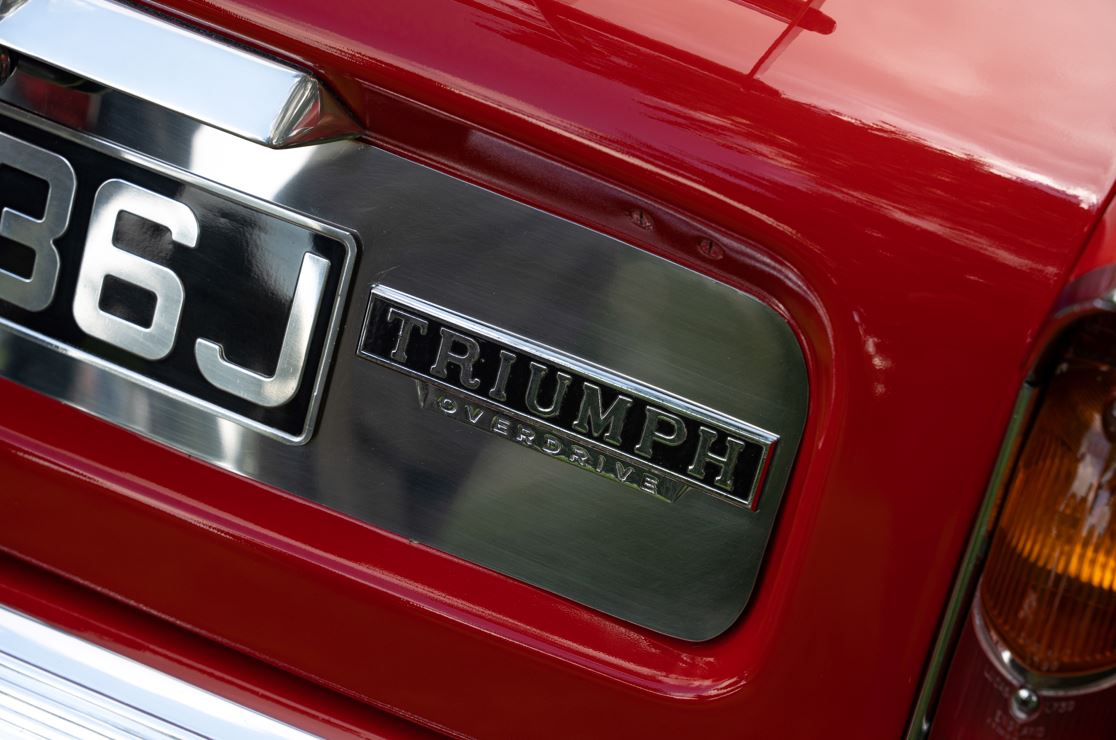 "It's been a nut and bolt rebuild and it's an obsession," laughs Martin, who was also at the previous Coffee & Chrome meet in June. "It takes three days to clean, but it turns a lot of heads and gets a fantastic reaction, with people giving you the thumbs up when you're driving along." 
Carl Radd - 2005 TVR Sagaris
"I wanted one more TVR before I turned sensible!" explained Carl Radd on his reasons for buying his stunning 2005 TVR Sagaris, which is one of only 211 factory road cars produced and has a top speed of 185 mph.
Prior to buying the 4-litre, straight six-powered coupé in 2009 he'd owned several TVRs over a 10-year period but, with only 3,000 miles recorded miles and one previous owner, the endurance racing-inspired Sagaris was something special.
Although the Sagaris is more suited to the track than the road, Carl hasn't been afraid to use it. As well as attending Coffee & Chrome, he's taken it to Le Mans twice and completed a whole host of other long-distance road trips.
"I love it because it's British and how different it is, and the fact that so few were made," added Carl. "It's quite tractable despite the engine needing a few revs, but it definitely doesn't like speed bumps!"
Don't want to miss out on the next Coffee & Chrome meet? Make sure to sign up to our newsletter to be notified of registration's opening for our September and October meets. Plus, join us on Facebook or Instagram!