Coffee & Chrome Collective 2023 round-up
It's been another successful year for the Footman James Coffee & Chrome Collective, with a bigger calendar, spectacular locations, and lots of lovely people coming through the gates, sharing a combined interest of fascinating machinery and breakfast.
It's what Coffee & Chrome is here for; to celebrate all the many and varied strands of the enthusiast vehicle community. It doesn't matter what sort of vehicles you are interested in – cars, bikes, trucks, off-roaders, tractors, or military vehicles – all are welcome.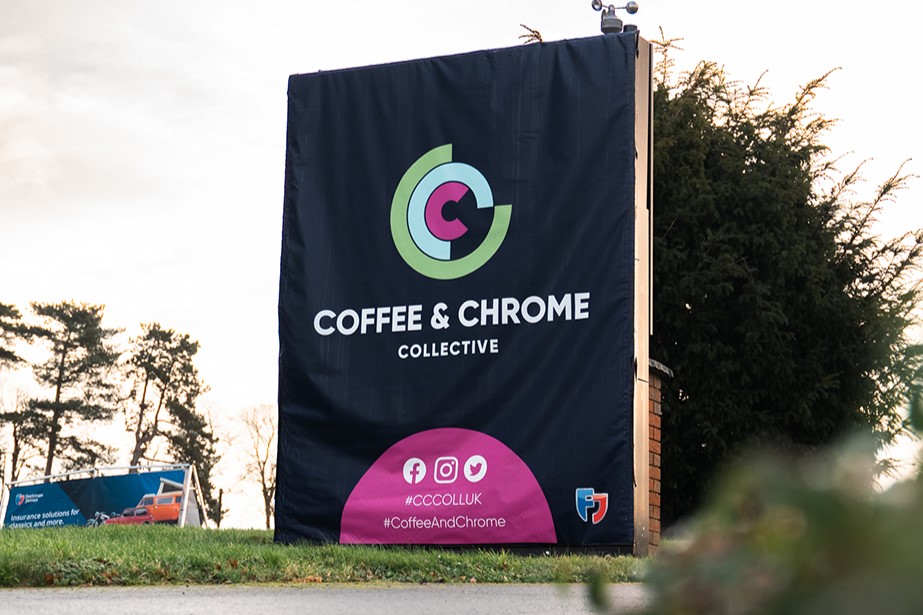 These free meets have seen around 5,000 people attend Coffee & Chrome meets in 2023, bringing with them more than 3,500 of vehicles from all ages and backgrounds.
The calendar kicked off with a January meeting at Impney Estate, in Worcestershire, as visitors braved the cooler temperatures and kept a weather eye on the clouds. Mid-winter is not a typical time for many to drive their beloved vehicles after all. But Coffee & Chrome fans never disappoint and the 250 spaces we had for this meet were gone in a flash, starting the year in fine style.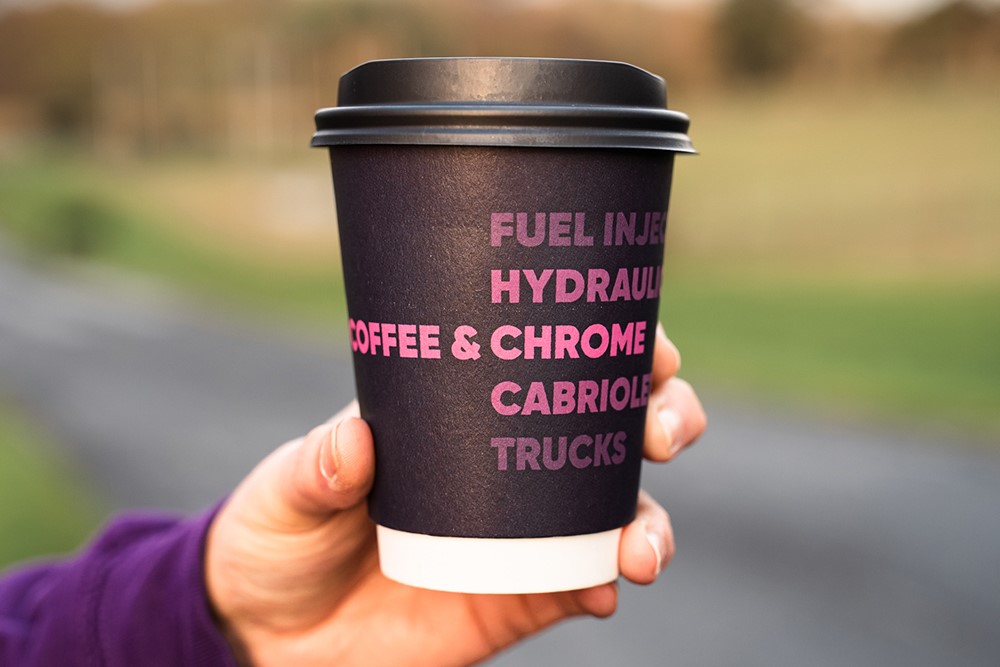 Unfortunately, our planned spring meet at Prescott Hill Climb had to be cancelled. It was a decision not taken lightly, but poor April weather and waterlogged fields meant it simply wasn't practical to run it.
Instead, the next time we gathered together was in June for Footman James' 40th birthday bash, returning to Impney. Around a thousand classic cars and bikes were on display in beautiful weather, really highlighting the diverse range of vehicles that come along to these meetings.
From tiny Minis to huge American metal, and classic Range Rovers to brand new Alpine sports cars, the variety of cars impressed yet again. And there are few nicer ways to spend a sunny morning than wondering around a grand estate, looking at vehicles, with a coffee and breakfast roll in hand.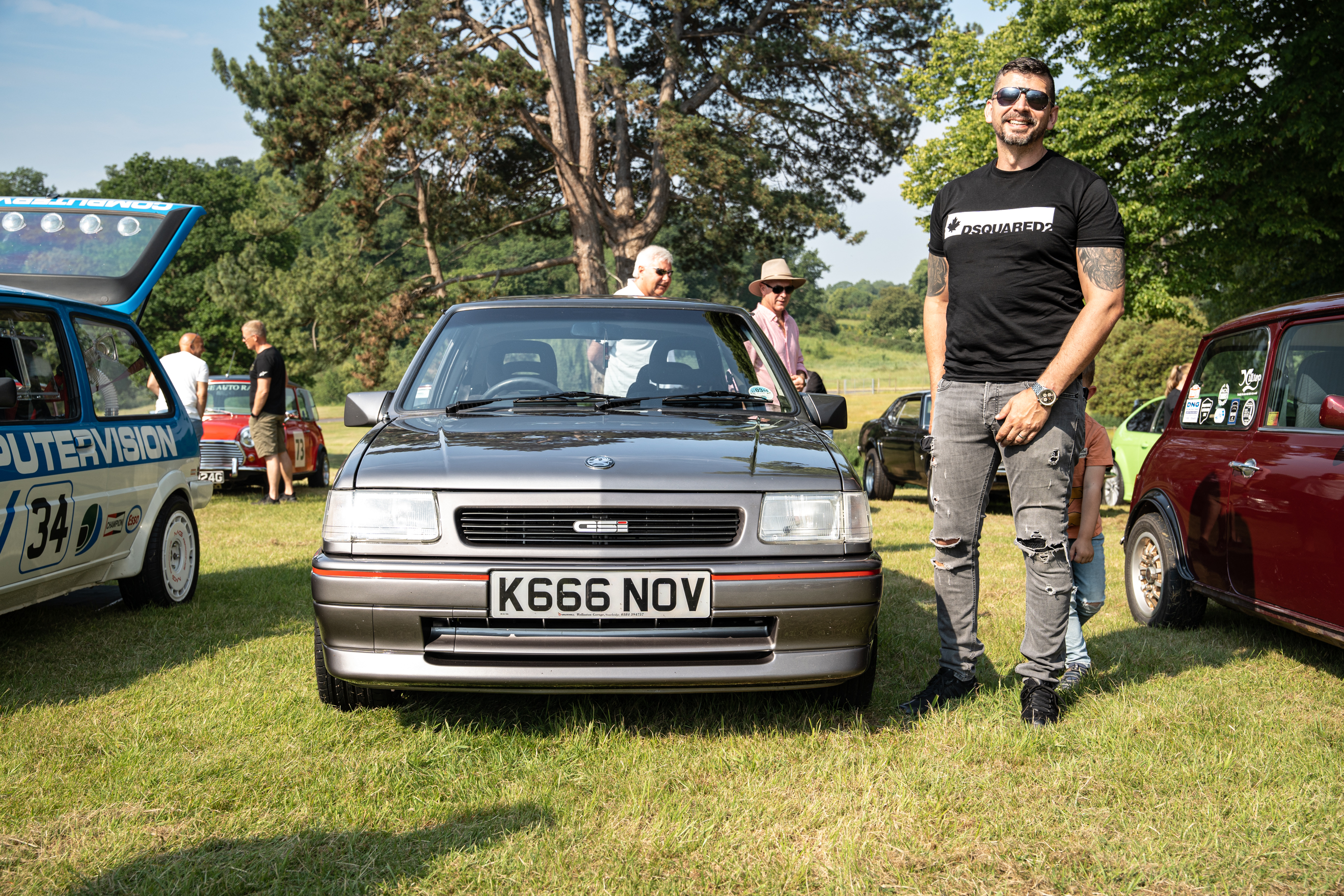 It was the first show to feature a Classic of the Meet too, starting things off with an immaculate 1993 Vauxhall Nova GSi. There are so few on the road now, in any sort of condition, that to see a concours-level example such as Karl's is a rare sight indeed.
We returned to the Impney Estate around two months later, to similarly glorious weather and as broad a selection of vehicles.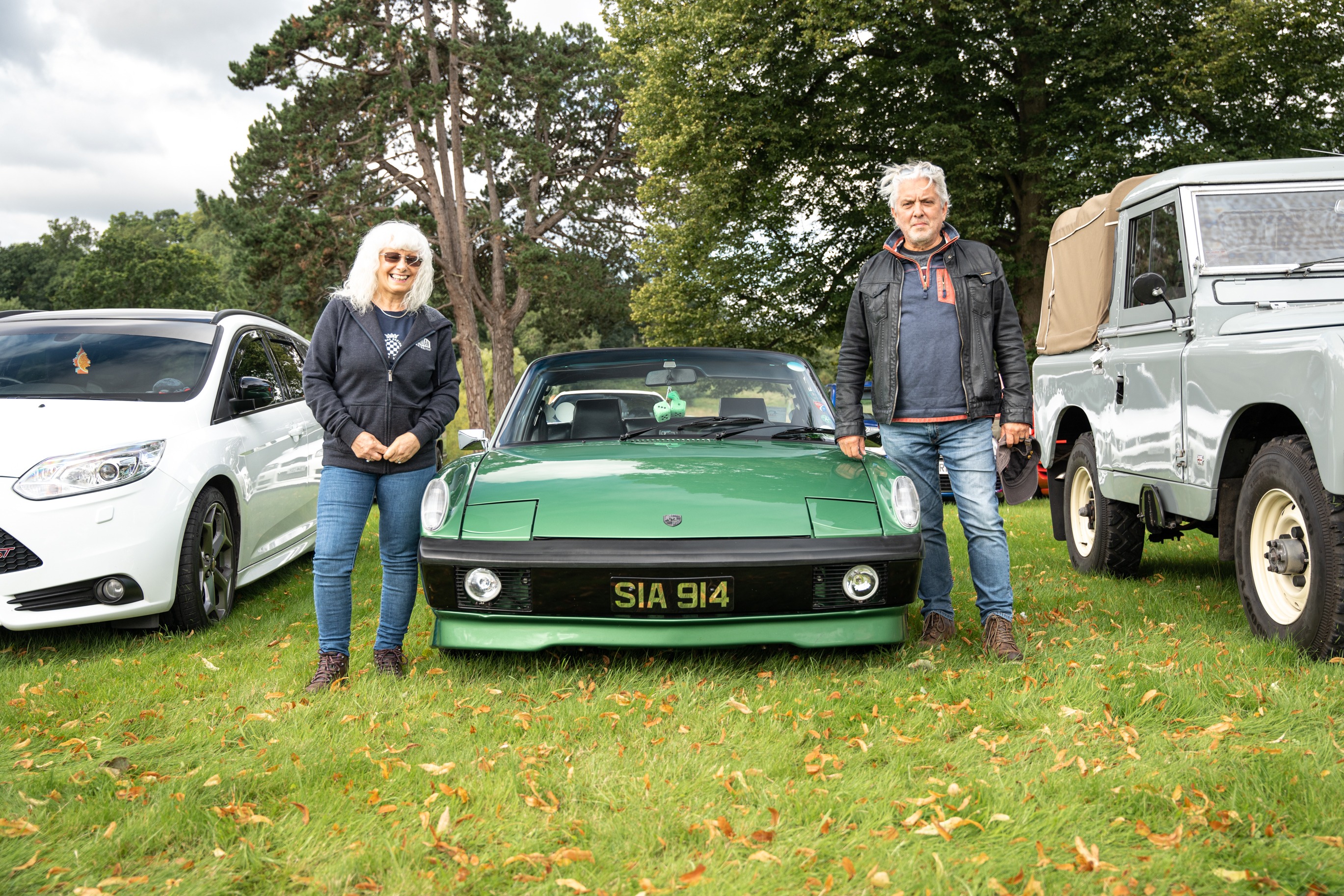 Classic of the Meet however went to a 1975 Porsche 914. Matt & Jackie have owned the car since 1990, but it was stored for 25 years within that time, before being given plenty of TLC. The striking Palma Green metallic paint is authentically from that year, though the bumpers have been replaced to smooth off the styling, and the 2,150cc engine has been fettled and runs twin Weber carburettors.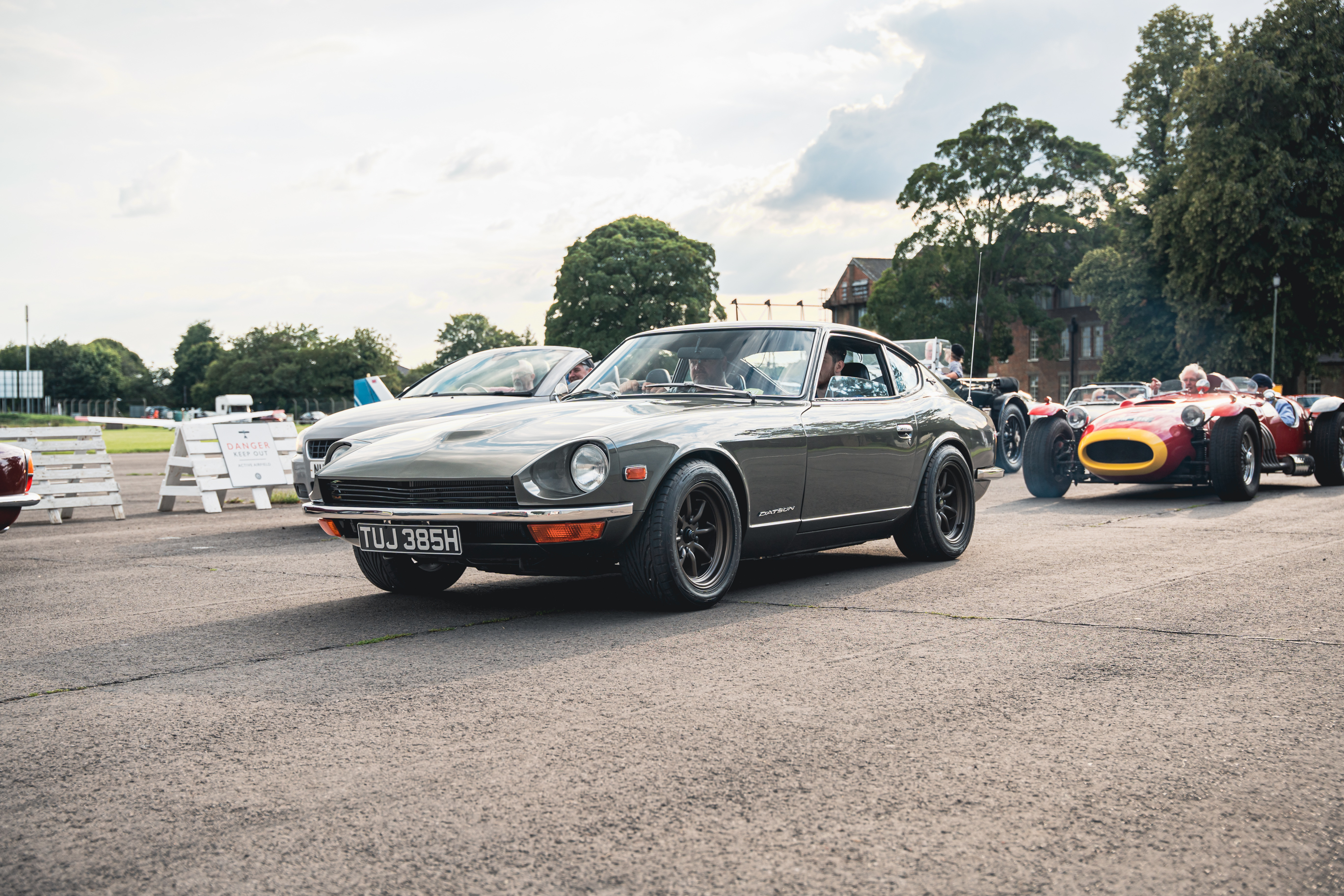 August also saw a brand-new collaboration come about, with Coffee & Chrome x Scramblers taking place at Bicester Heritage. Despite both Footman James' Coffee & Chrome Collective and Bicester Heritage's Scramblers meets typically taking place in the morning, this time a warm summer's afternoon turned to evening for the sold-out event.
The usual vast array of machinery was on display on the old RAF airfield, plus Young Driver was in attendance keeping the littler attendees happy with drives around the race-track.
We returned to the normal calendar in September, successfully making it to Prescott Hill Climb for the first time this year.
A Peugeot 106 S1 Rallye was picked as Classic of the Meet this time around, though there was tough competition from the likes of the last remaining Ford Model A ambulance, and an immaculate aubergine Ford Anglia.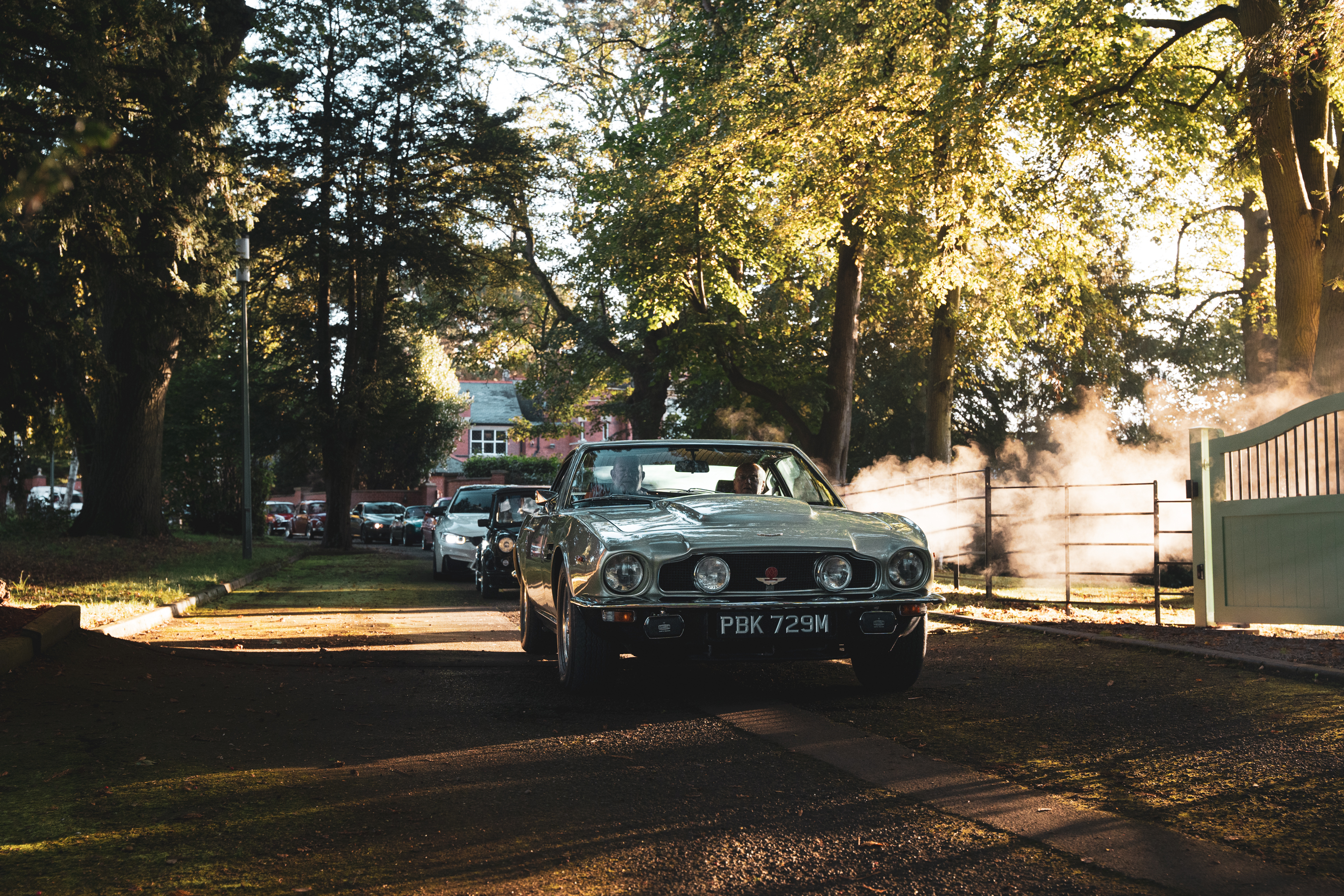 The calendar was completed this year with October's meet at Impney Estate. With the venue bookending the year, the weather held, but was distinctly autumnal, as the usual attire of shorts and t-shirts gave way to coats and woolly hats.
To close out the year's titles, the Classic of the Meet went to a beautiful Volvo P1800E. The sleek coupe caught the attention of the show's judges, and has been subtly improved with a few tweaks such as replacement chrome trim, a boot rack, and power steering.
There are, of course, plans taking shape to continue the Coffee & Chrome Collective meets into 2024. The support has been fantastic, and the events continue to grow. So we'll end with a huge 'thank you'; thank you to everyone who has attended a Footman James Coffee & Chrome Collective meet this year, helping make the events a huge success.
Whether you brought eye-catching exotica, or something a little more 'mundane' – though no less loved – it is the people and their vehicles that make these events so special.
Sign up to our newsletter to keep up to date with plans for next year's calendar: https://footmanjames.co.uk/ccc-newsletter