COFFEE & CHROME AT THE IMPNEY ESTATE: OCTOBER SHOW REPORT
The arrival of autumn was never more apparent as the early morning mist engulfed the Chateau Impney estate. Regularly, during set-up, the pink-tabarded marshals could be heard repeating the well-worn phrase: "It's a bit nippy, isn't it?"
Still, Coffee and Chomers are a hardy bunch, especially those arriving in convertibles with the roof down: their commitment to the event was rewarded in the mid-morning by blue skies and beautiful sunshine. It had become T-shirt weather.
As is the norm at this location, hundreds of cars attended, the variety of vehicles giving plenty to talk about. This time around, it felt as though the story was about what was under the skin of the cars and not just the remarkable exteriors. In this show report there's a smattering of stories of cars with, shall we say, unpredictable drivetrains, and non-standard running gear. As they say, never judge a book by its cover…  
MATT'S MGB GT 1970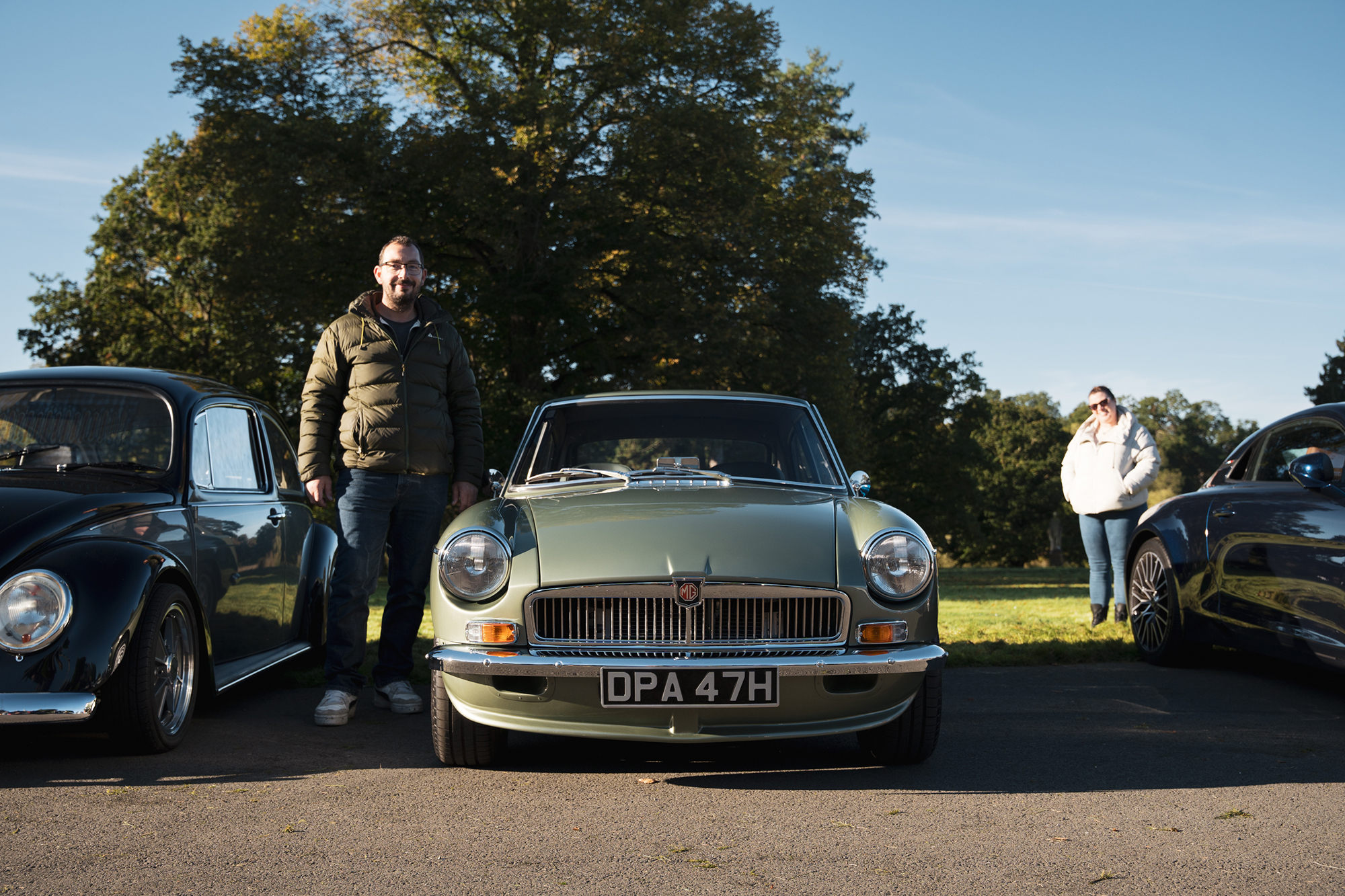 It is an MGB GT, for sure, but a second glance tells you that there is something different about it. The Jaguar D-Type wheels, the colour, a quick nosey in the interior – is that air-conditioning?
This is an MG par excellence. Matt Round and his father (who is in his seventies) embarked on what started as a 'lockdown project'. Literally, thousands of man-hours later, and you have a modern, driveable, usable daily-driver in a classic body.
Matt bought the GT for £1,000 then purchased a 2.0-litre Mazda MX5 alongside. During the restoration, he dropped in all the Mazda's running gear as well as the drivetrain and you have a Mazda MX5 within an MGB GT. It's a Mazda MX5 'transplant' that has given a classic car a new lease of life.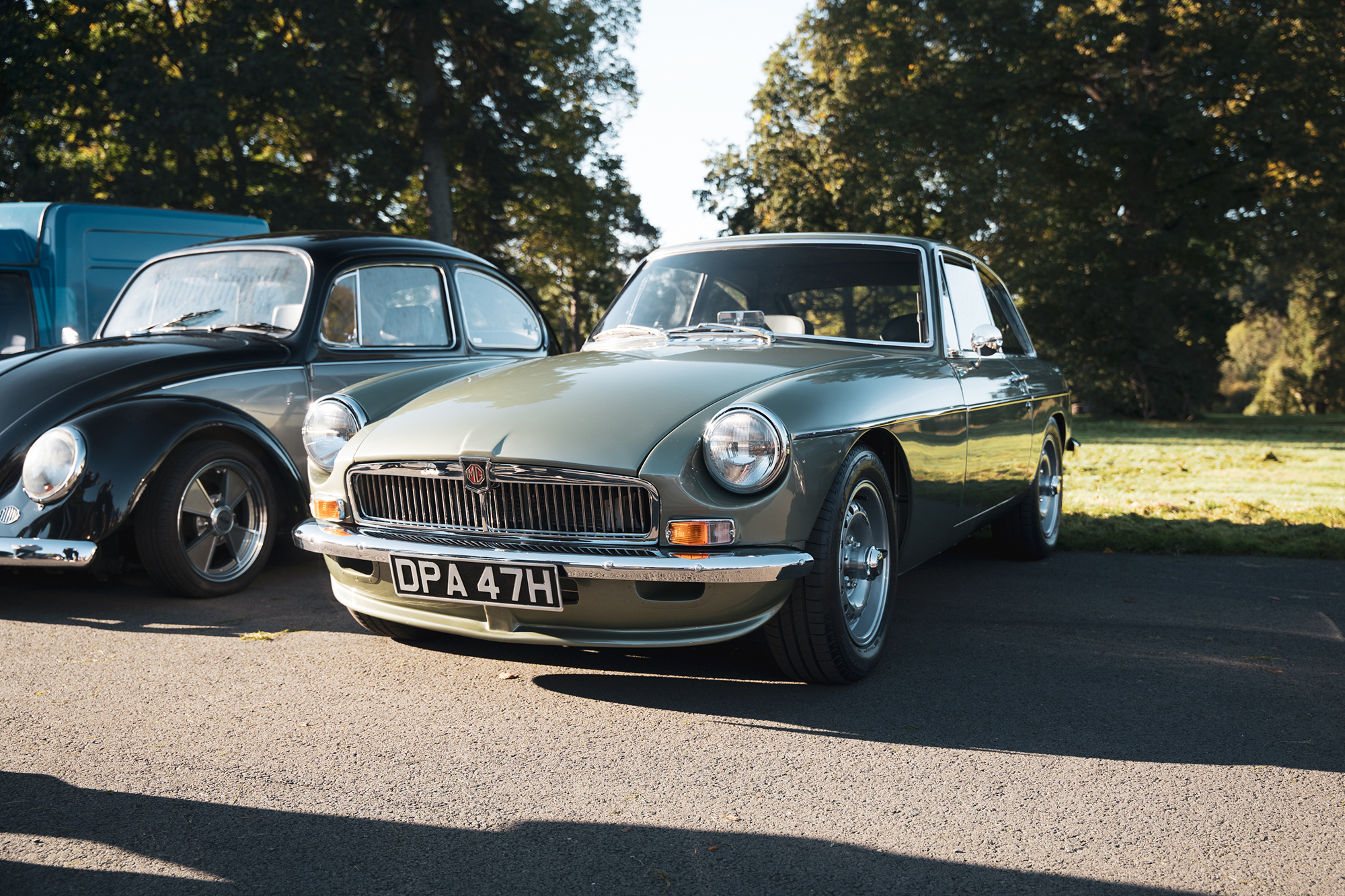 It has all the accoutrements of a modern car: brake discs all round, coil springs, air conditioning, electric windows and it is all topped off with beautiful paintwork – Aston Martin's California Green.
"I would have loved to have one of the Frontline MG cars, but there's no way I could afford one of those, so my dad and I decided to build one ourselves," said Matt. "We had our own garage, so we just got our heads down and got to work. It took a lot longer than I thought, and there was a lot to think about, but we are pleased with the result."
CHRISTIAN'S TVR 450 SEAC 1988


When this TVR pulled up on, the marshal guiding it into its space with precision, the engine rumble left you in no doubt that this was a special vehicle. It purred, there were no coughs or splutters, it calmly ticked over with no fuss or flamboyance. It had something of a 'presence' if you like.
The owner, Christian Rogan, is reliving the glory days of the '80s. He owned a supercharged 400 SX when he was 22, and the fond memories of that car have stuck with him. Now in his mid-50s, he has the car he really wanted – the 450 SEAC – and he has a smile as wide as a Cheshire cat.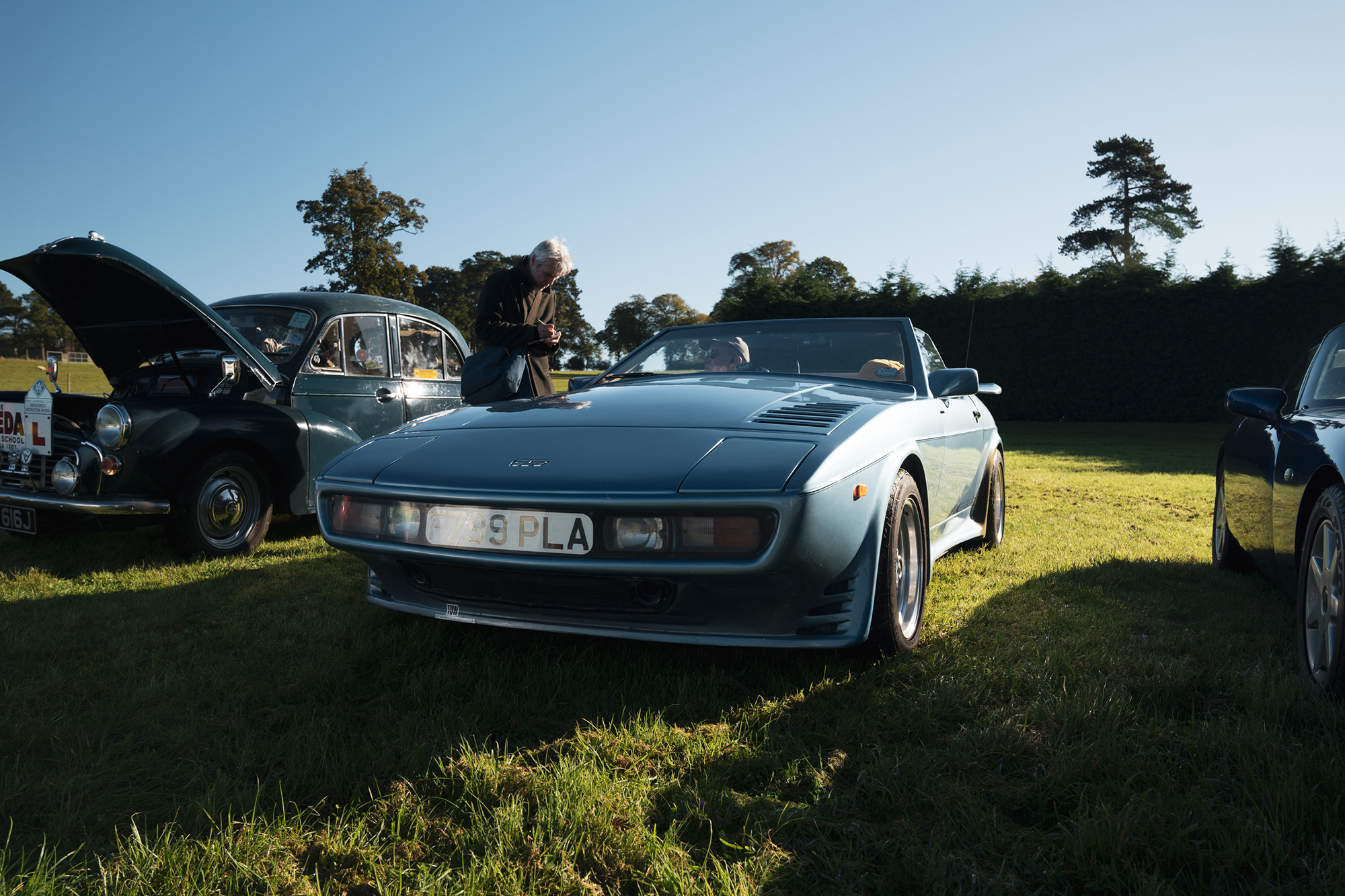 He bought the car 17 months ago. He is the third owner and it had 39,000 miles. He's already done 8,000 miles in it. He loves it, and therefore he's gonna drive it. But what is special about this car is not just that it's a wonderful example - it's one of 18 of examples ever built by the legendary British sports car company. His was built in 1988, and only four were built in that year by the Blackpool-based manufacturer. A further 14 were built in 1989.
"This is a very rare car and I get a lot of satisfaction knowing that there are only four 1988 examples, but I don't wrap it up in cotton wool," he said. "It's great to drive, so why wouldn't I drive it? It's never let me down. I had a lot of fun in the 400 SX all those years ago, and I am having fun with this now."
JIM'S FORD MUSTANG 302 FASTBACK 1970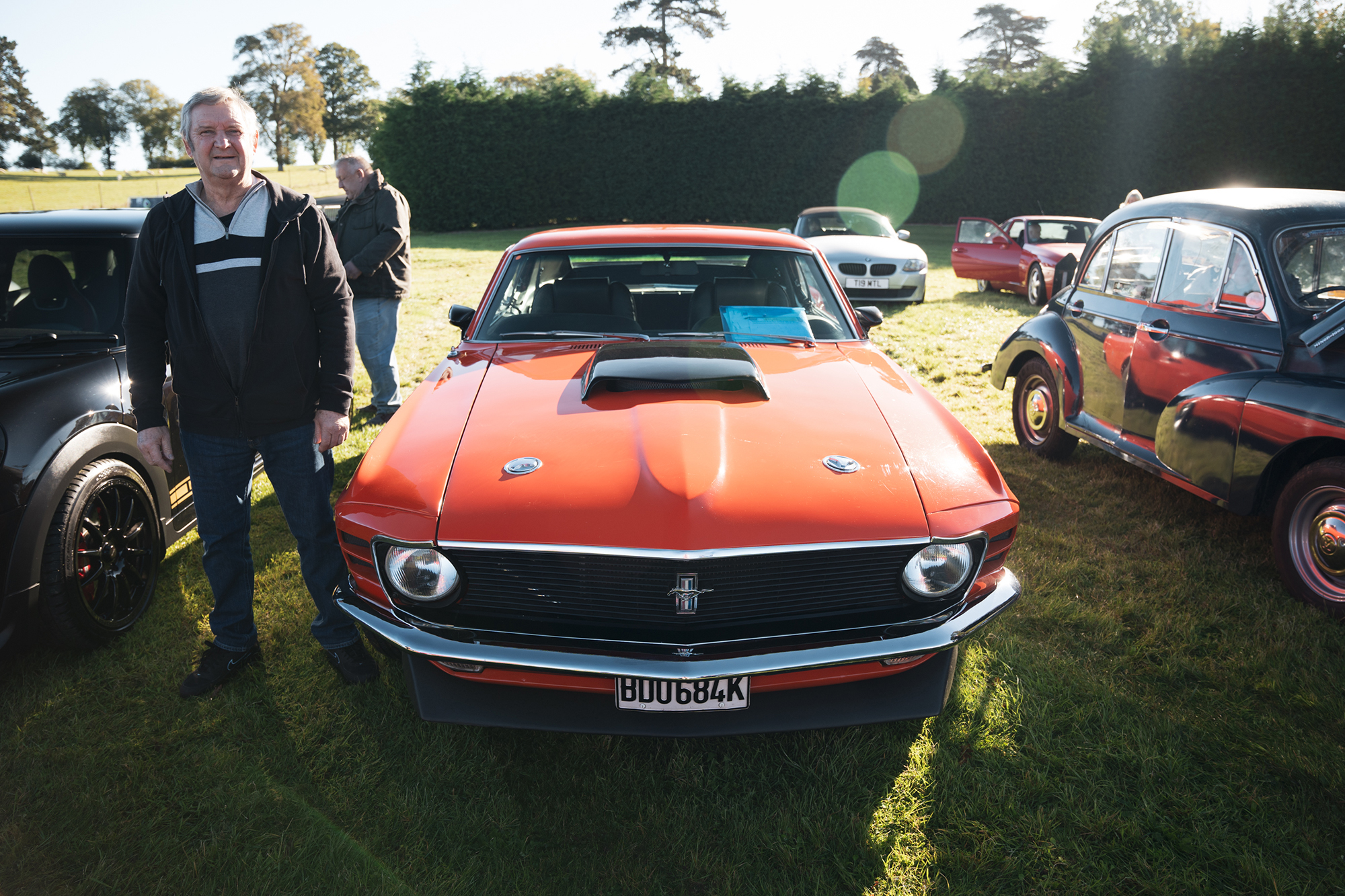 "When I bought this it was annihilated," said proud owner Jim O'Riordan. "It was rusty as hell. I bought it off my friend's dad and he was advising me not to buy it. I think he was worried about our friendship at that point. Still, I bought it anyway. I sort of had my beer goggles on."
Jim is something of a pragmatist. He bought this truly awesome Ford Mustang around 13 years ago and spent eight years getting it to this particularly impressive state. It's a big old beast that'll have Tarmac for dinner. It sits on beautiful, fat chrome wheels, the engine shudders when you power it up and, viewed from any angle, it's clear that the orange/red paintwork is designed to induce multiple glances when this vehicle passes by.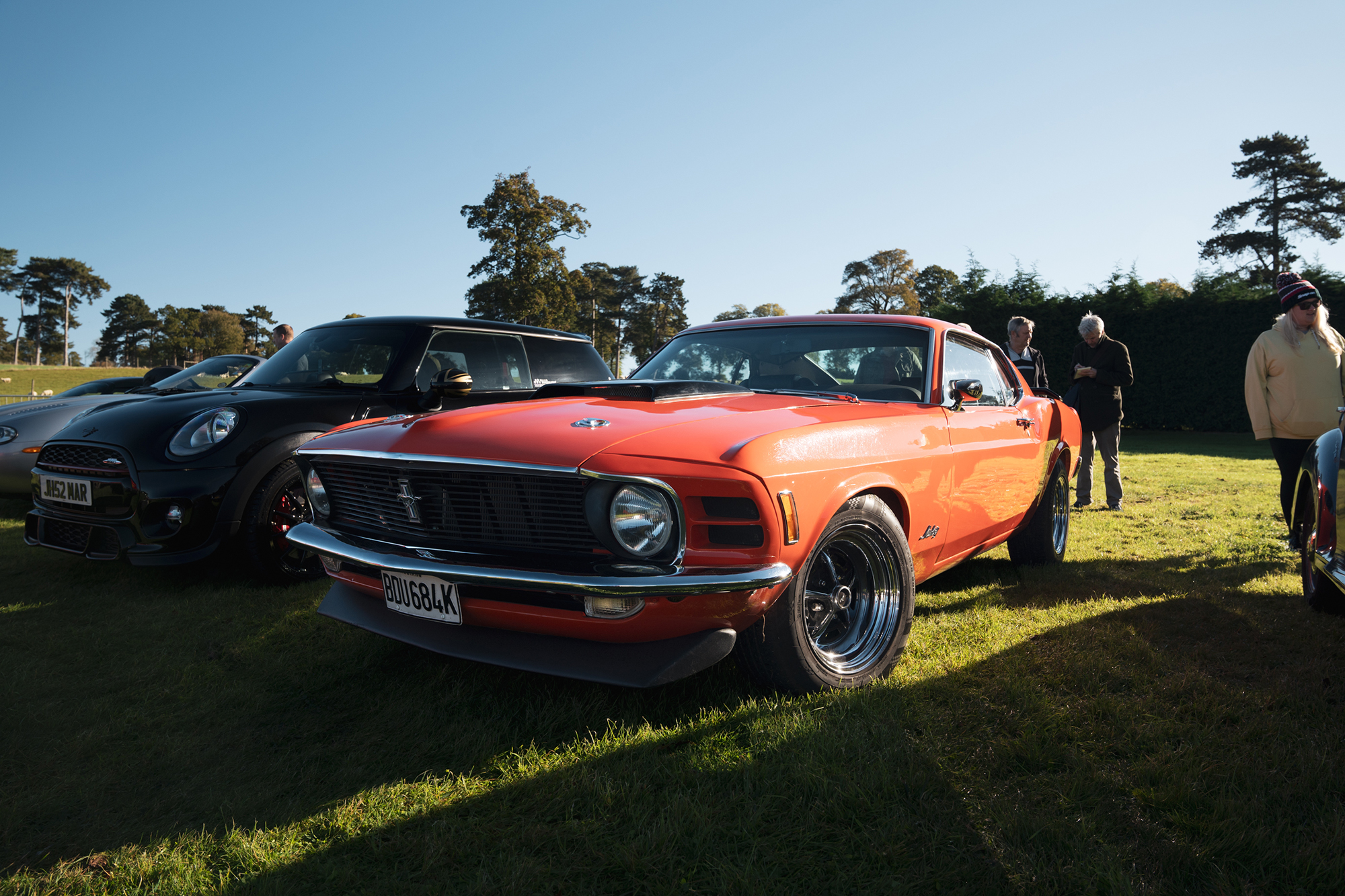 A lot of work has been done. Floors, quarter panels and wheelarches have all been replaced. He's got a new auto box in there, which has a sports mode. Jim's a perfectionist, pointing out to the photographer that there's a bit of paintwork to be done on the front of the engine bay before we spot it. However, when you put the bonnet down and walk around this thing, it puts a smile on your face. It is a truly remarkable piece of American engineering.
ALEX'S RENAULT EXTRA 1987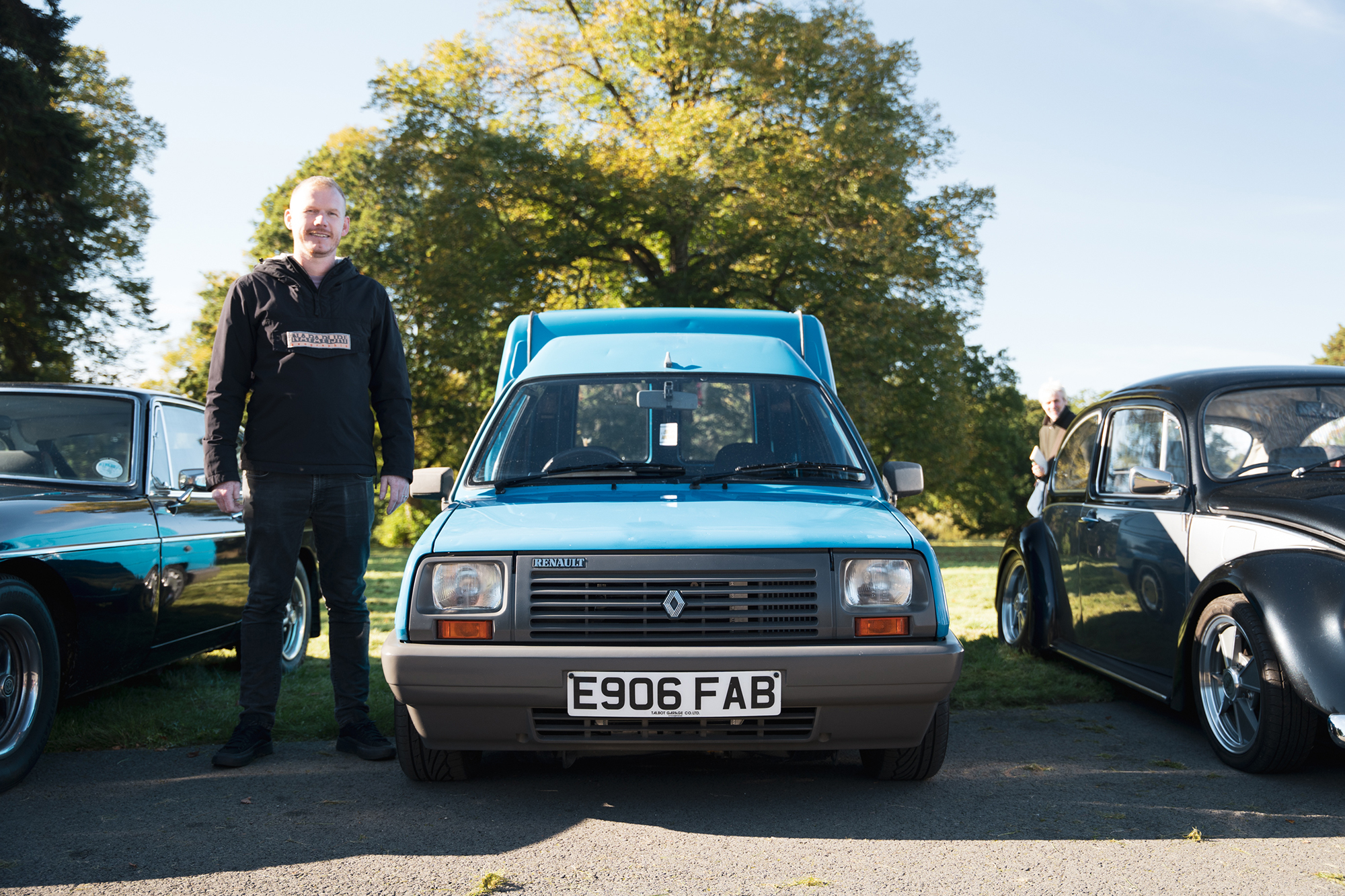 This Renault Extra is no ordinary van. You kind of know that when you look at the alloy wheels. There's more to this than meets the eye.
Of course, there is: under the bonnet sits a Volvo 1318 FT 1.7-litre engine, the running gear is all Renault 5 Turbo and then there's the Renault Turbo sport alloys that give the game away. It also sits differently. Yep, you're not wrong: it's been lowered by 50mm.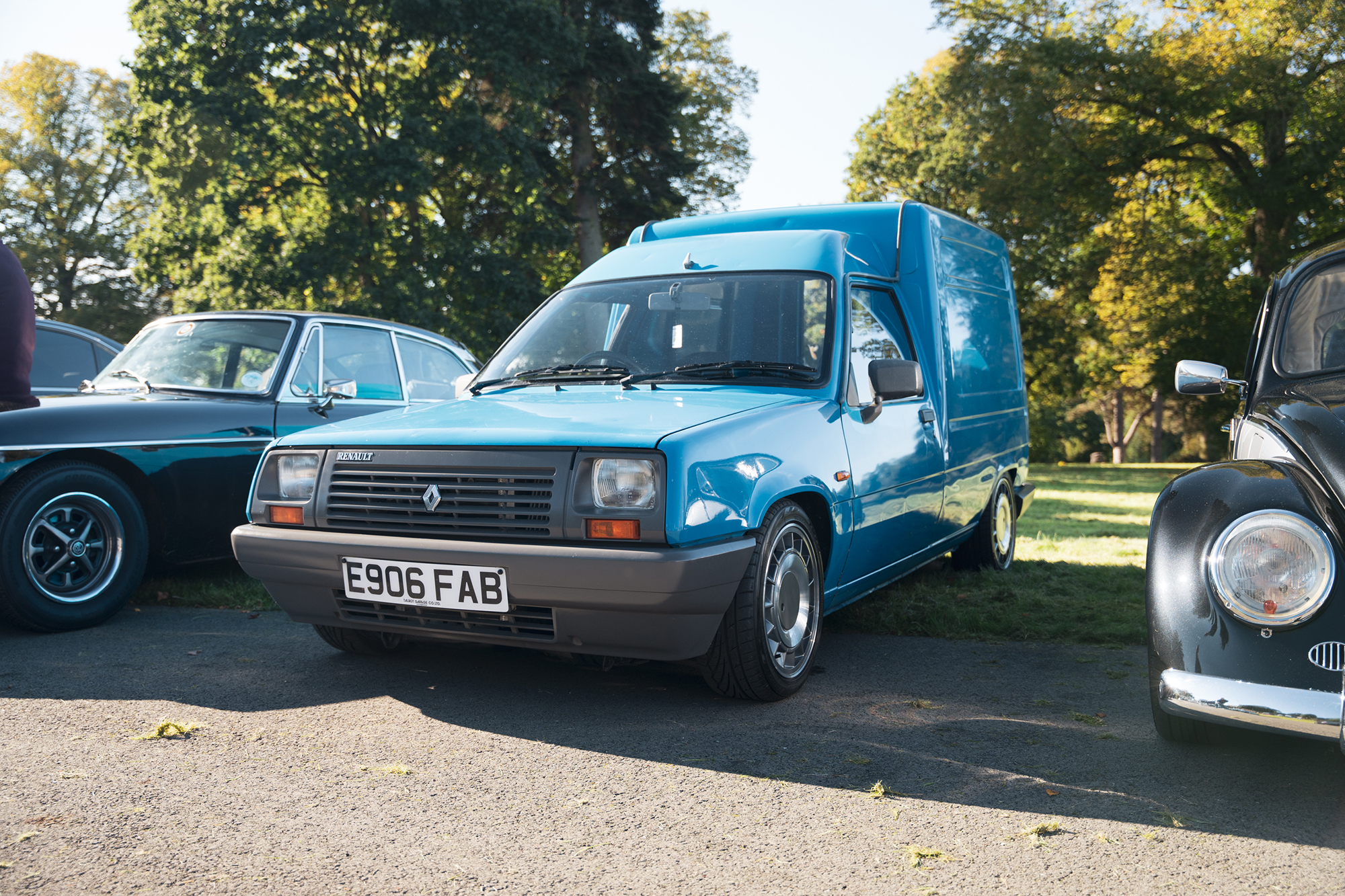 Alex bought the car on eBay for the princely sum of £604 12 months ago. He wanted a Renault 5 Turbo, but because prices of the '80s hatch require selling of internal organs, he opted for the next best thing. The Volvo engine he transplanted into the Extra does the job and he chose it because it fitted into the engine bay neatly.
Alex said: "It was owned throughout by one owner who I think had a gardening business because it had all this gardening stuff in back when I bought it. It's got a bird sticker on the back, which might be something to do with it. It would be tempting to remove it, but I think it's part of its history, so I'll leave it there."
CAR OF THE MEET - TONY'S VOLVO P1800E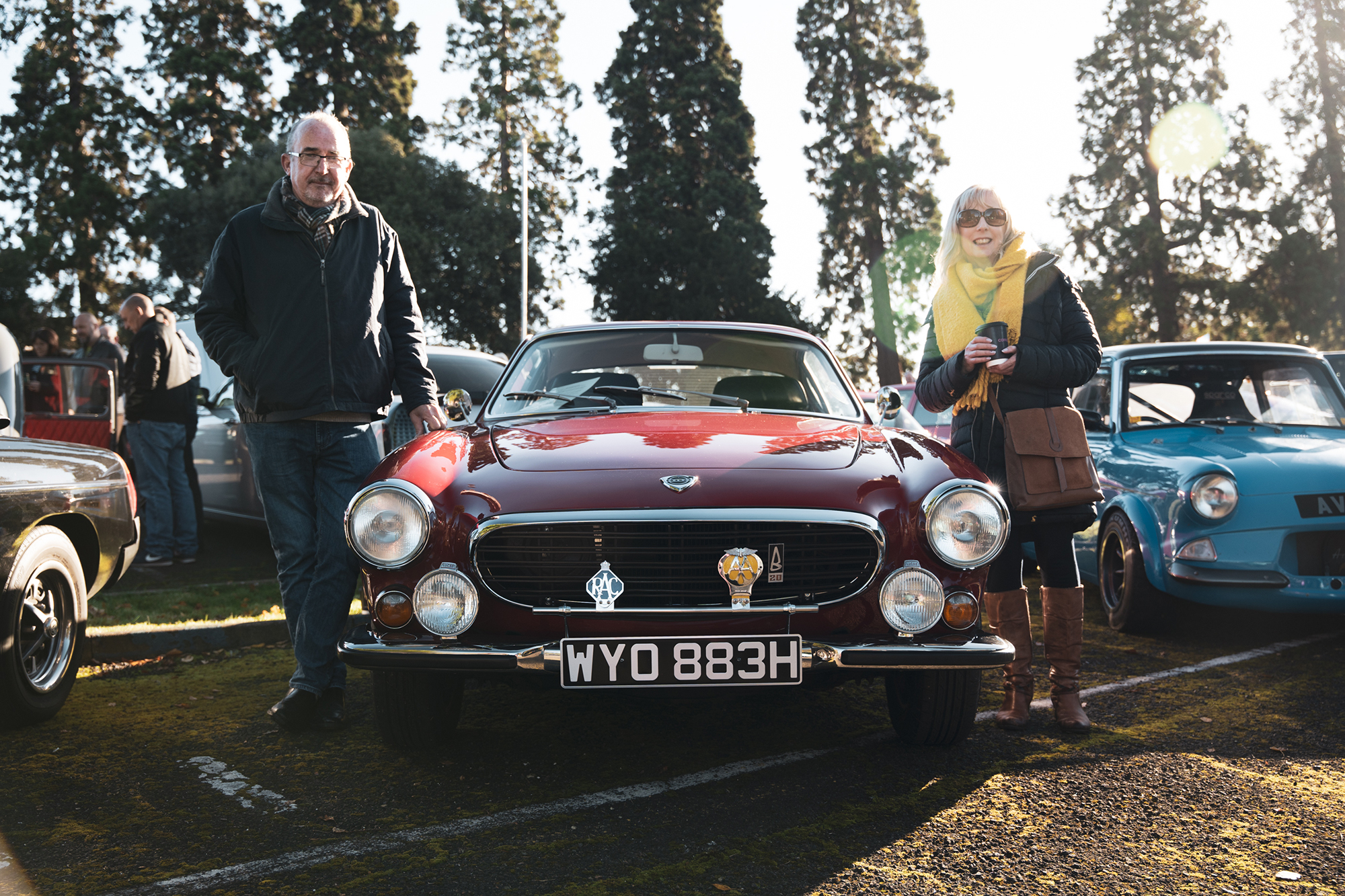 It's never easy to pinpoint a standout car at Coffee & Chrome because, quite simply, there are plenty of contenders. The gathering attracts all manner of vehicles, all with unique stories and individual merits, so the decision for Footman James to select its Car of the Meet requires a bit of headscratching.
The Volvo P1800E owned by Tony Tozer though, attracted our attentions, because it just looks the part. The chosen ride of Simon Templar in the Sixties TV series, The Saint, the model has romance, beauty and style.
Tony's example, though, as he is keen to point out, was registered in August 1969. It was formerly owned by an airline pilot based in Aberdeen and had undergone a full restoration prior to his purchase in February this year.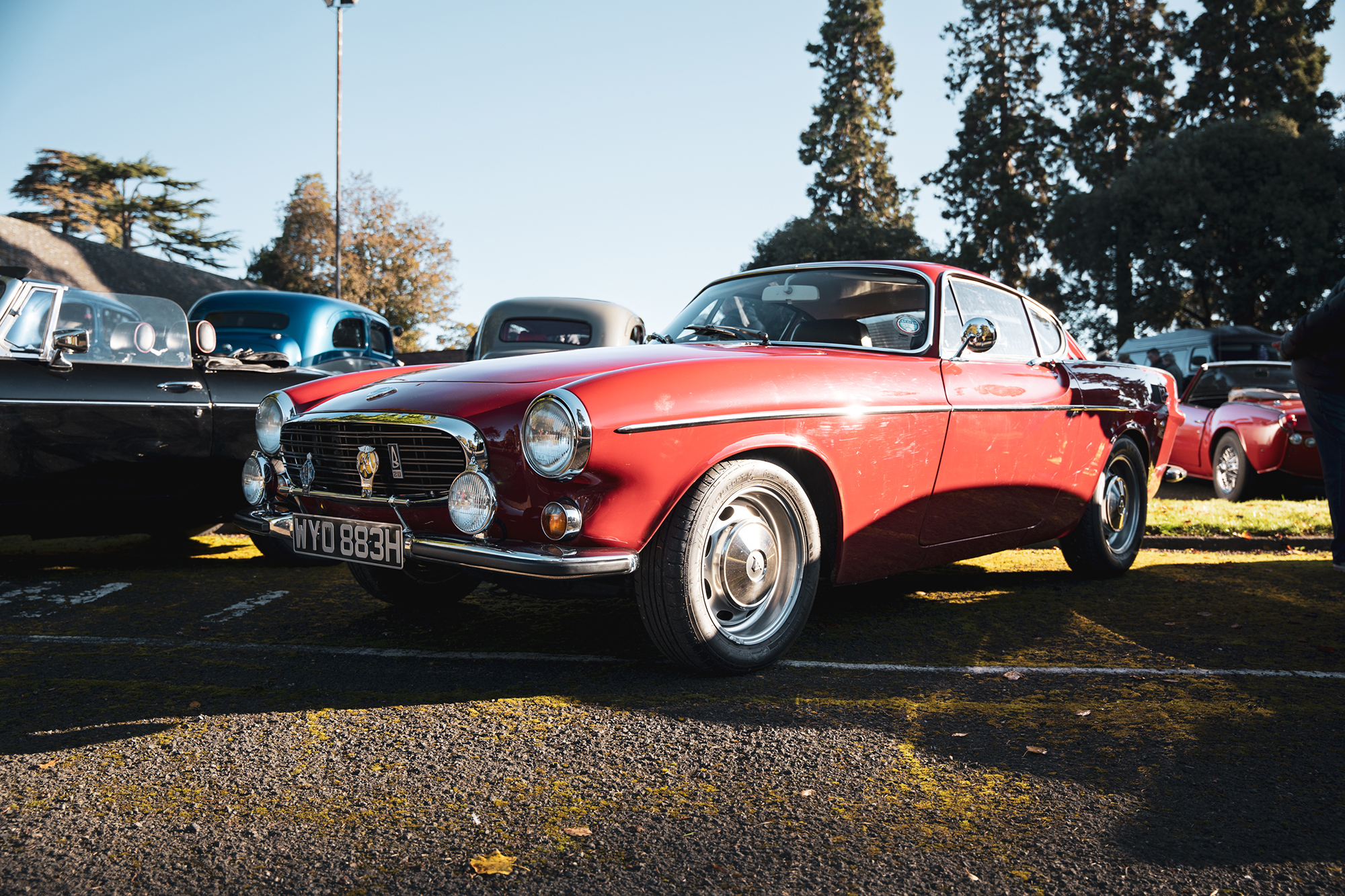 "I had owned a cream one prior to this – maybe I have an obsession with these cars – but the list of repairs was too long so I had to let it go," he said. "I started my search for another and came across this one. I snapped it up because it was such a good example."
Tony made a few changes and did some improvements straightaway but was keen not to gild the lily. He fitted steel wheels with chrome caps, tyres, some chrome trim and a new carpet. He fitted a boot rack, and most importantly, he installed power steering. "That's a necessity: the steering was way too heavy."
Of course, there is the obligatory 'Saint' logo adorning the rear – it would be rude not to – but Tony is clear that the car does not have any gimmicky additions. He stores it but drives it regularly. "It's a lovely car, but you really have to get out on the open road to enjoy it. It's great to drive and handles and performs well. So far, it has never let me down."
Want to join us in 2024? Make sure to sign up to be notified of future meets here.