Car partnerships which ended in divorce
Partnerships have been the lifeblood of the car industry from the very earliest days. In many instances, they went on to create come of the most famous and important companies, but others didn't end as well.
The notion that two heads are better than one makes sense in theory, but the practice often turns out to be a disaster. Here are some of those that did not end happily. 
BMW and Rover split
One of the highest profile examples of an unhappy split between two car companies in recent memory is BMW and Rover. A bit like oil and water, the German and British firms appeared destined never to mix properly despite the best intentions of both when they got together in 1994.
BMW paid £800 million to take on Rover from previous owner British Aerospace. The deal gave Rover stability and more money for development, while BMW wanted to increase its sales volume and was attracted to names such as Mini and Land Rover. This latter company also tempted BMW as it was busy developing its X5 SUV and wanted Land Rover's four-wheel drive expertise. 
All seemed rosy to begin with and the deal was heralded with much fanfare. However, it didn't take long for cracks to appear as BMW had rushed the deal through in a mere 10 days. There were also key differences in the management styles of the two firms, plus there were splits in the BMW management about whether or not it should even have done the deal in the first place. 
Six years later, Rover was losing money at a rate of £2 million a day and BMW had endured enough. BMW kept the Mini brand and some other historic names, but punted Rover and its Longbridge factory to the equally doomed Phoenix Consortium for just £10. Yup, ten quid. At least BMW recouped a hefty sum when it sold MG to a Chinese firm for £53 million and got £1.8 billion for Land Rover when Ford took on the off-road brand. 
Daimler Chrysler becomes Daimler or Chrysler
It was a similar story with Daimler and Chrysler, where two huge car companies should have come together to make one all-conquering whole. However, cultural differences between the two businesses, underscored with a simple dislike of each other at senior levels, meant this was a joint venture that was bound to end badly. At its core, Chrysler thought it was a merger of equals while Daimler's management saw it as a takeover. In the end, Daimler sold all of its shares in Chrysler in 2007 and never the twain shall meet again. 
Oil Crisis dooms Citroen and Maserati partnership
There was never any question of Citroen and Maserati being equals when the French giant bought the Italian sports car maker in 1968. The French firm was the senior partner, but it also meant Maserati gained a newfound financial safe haven. That was how things progressed and Maserati had access to Citroen's clever suspension and brake systems, while Citroen was able to use the Italian's 2.7-litre V6 engine in its new SM sports coupe. 
All looked good until 1973 when the fuel crisis struck. This hit Maserati hard in its home market of Italy that it depended on for much of its sales. Citroen was also pushed off course by this crisis and was declared bankrupt in 1974, which saw the French business move to become part of the joint PSA Peugeot business. To save money, Citroen said it was forced to put Maserati into liquidation, which caused huge anger in Italy at the factory and in government. In the end, a deal was struck by the Italian government and businessman Alejandro de Tomaso to scoop up Maserati while Citroen was absorbed into the PSA sphere just seven years after buying the Italian company.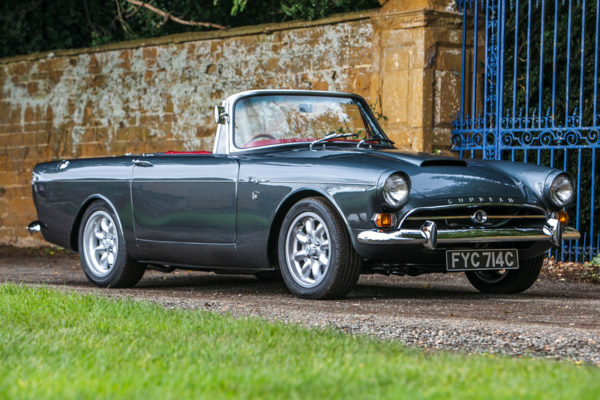 Sunbeam's engine deal scuppered by politics
Not long before Citroen and Maserati were courting each other, another partnership came to an end when Sunbeam had to give up its Tiger model. The Tiger was based on the pretty Alpine sports car but came with added bite thanks to the same Ford V8 being massaged into its engine bay. This conversion was masterminded by Carroll Shelby, the same man who had pulled off the same trick when he created the AC Cobra. 
The first Tigers appeared in 1964 and found a small but keen band of buyers in the US as well as in the UK. There was even some motorsport glory for the Tiger in rallying and drag racing, but all of this was about to hit the buffers when the Rootes Group, which was the umbrella company that owned Sunbeam, was bought up by Chrysler. Clearly, the US giant Chrysler could not be seen to have one of its cars powered by rival Ford's engines. But nor did Chrysler have a suitable replacement motor for the Tiger, so in 1967 Sunbeam and Ford parted ways.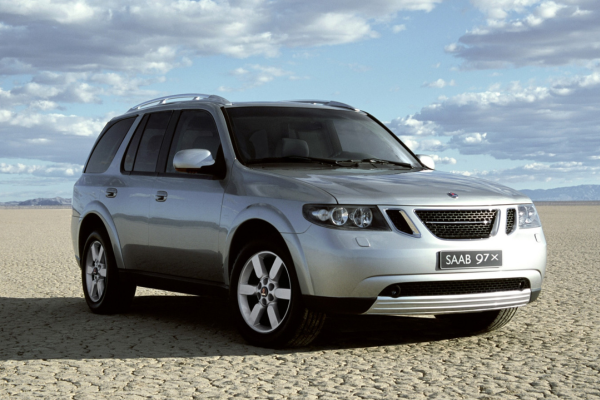 Saab doesn't follow GM plans
One more colossal US company that could not come to terms with a smaller European name was General Motors (GM), which had bought a half share in the Swedish car maker in 1989. The American business sent orders for Saab to build cars in the same way as those in the US, but the Swedes nodded and got on with making Saabs how they should be. There were common components, engines and platforms, but Saabs remained resolutely left-field and all the more appealing for it. 
GM took full control of Saab in 2000 and the rot set in. While Saab tried to make cars the way it wanted, more GM parts were introduced and the final insult was the 9-7X SUV sold in the US. It was nothing more than a Chevrolet TrailBlazer with a Saab-like nose grafted on. Rather than add some upmarket class to GM's line-up, the 9-7X holed Saab's image below the water line when it was already struggling for sales.
GM saw its way out when it sold Saab to Spyker Cars in 2010, but the Dutch sports car maker was unable to reinvigorate Saab's fortunes and the Swedish name has been dormant ever since. A sad end to a great name and a warning to all car companies to be very careful about who you strike up a partnership with. 
Which of these do you wish came to fruition? Let us know in the comments below.