Great Classic Touring Motorcycles
Old motorcycles are ideal for a Sunday ride out or evening run to meet mates at a local pub. But what if you want to go further and for much longer? This is where a classic touring motorcycle comes into its own, and there are some great choices out there.
While you can tour on just about any motorcycles, the cramped riding position, small engine or measly fuel tank of many rule them out for all but the most dedicated owners. When you can pick a comfortable, capable long-distance machine, they just make life so much easier when you want to head off into the wild blue yonder.
Harley Davidson Electra Glide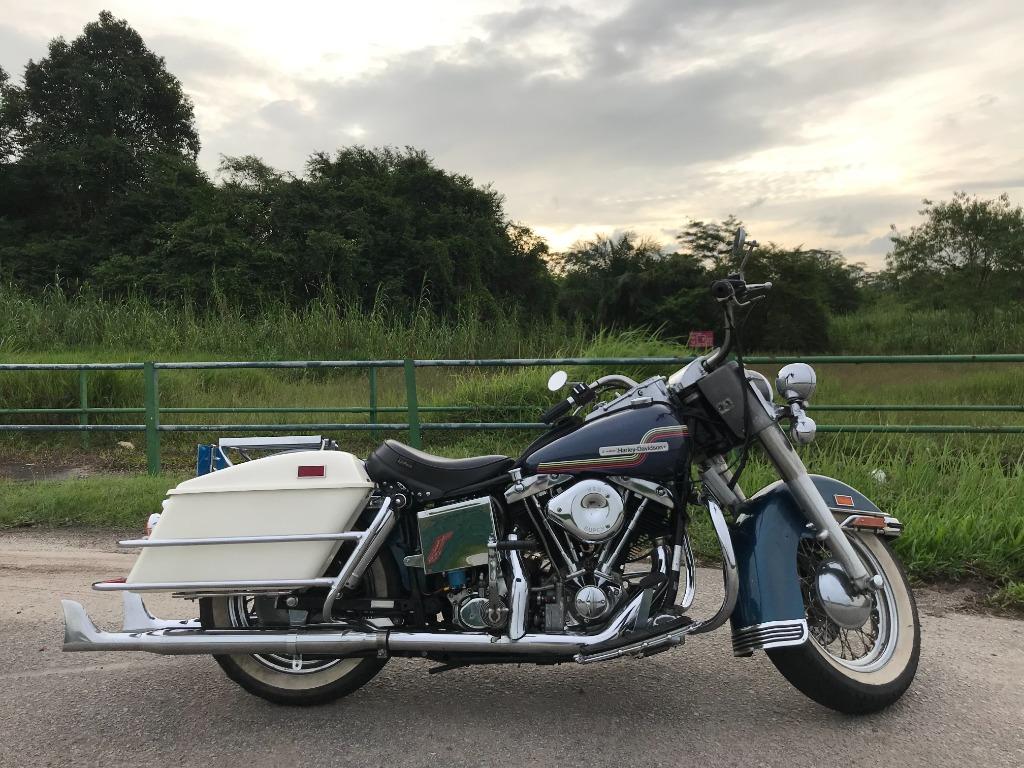 Few bikes embody the idea of freedom to roam better than a Harley-Davidson as they were built for the wide open spaces of the US. When Harley introduced the Electra Glide in 1965, it came up with the perfect touring motorcycle thanks to its electric start that meant no more kicking the engine over after every stop. Given the Electra Glide range has always come with a big V-twin with oodles of low-down shove, pressing a button to fire it up is definitely preferable, and the motor is perfectly suited to powering you, a pillion, and plenty of luggage wherever you want to go.
A plush seat and relaxed riding position prove this is a motorcycle at the cruiser end of the touring scale, and there's nothing wrong with that. Some bikes might get you there a bit quicker, but the Harley-Davidson is an event in itself and guaranteed to start conversations, so the journey is always more important than the destination. Late model Electra Glides make the best tourers thanks to their disc front brakes, larger 80cu in (1,300cc) engine, and four-speed gearbox, though earlier models had a reverse gear that made low-speed parking simple.
Moto Guzzi California
Another V-twin motorcycle made with US touring in mind is Moto Guzzi's California. The name tells you all you need to know about this bike's intentions, though it was also popular with police departments in the US for its rugged simplicity and all-day comfort, and it could be ordered with a bullet-proof windshield for police use.
That latter item also helps direct the wind blast over and around rider and pillion, so the California can cope with parts of the world with less cement than the West Coast of the US. The Guzzi's sweet V-twin engine has plenty of power to pull you along without having to work the gearbox too much and the bike handles nimbly. Unlike the Harley, its engine is mounted across the frame, which gives the Italian-made motorcycle its distinctive looks that lasted all the way from 1971 to 2001. Such a long lifespan also means finding a Moto Guzzi California in budget and with all the kit you want should be easy.
Honda Goldwing
Keen to have a bit of the touring market itself, Honda came up with the Goldwing as a rival to the Harley-Davidson Electra Glide and unveiled it in 1974. Rather than a V-twin engine, however, Honda typically did its own thing and used a flat-four motor of 1,000cc for the GL1000. The later fourth-generation GL1500 increased this it a flat-six, but nobody ever accused the earlier models of being anything but perfectly smooth.
Honda did miss a trick by not fitting the GL1000 with fairing and luggage, but aftermarket suppliers were quick to fill that void. The Japanese maker learned its lesson and the second-generation GL1100 was offered in Interstate tourer and Aspencade full luxury trims. This was now the role of the Goldwing as Honda's flagship tourer and it assumed the job with brilliant, over-engineered ease to become a byword for all-day comfort and reliability.
Norton 1972 Commando Interstate 
A company with a less happy relationship with reliability by the early 1970s was Norton. The British motorcycle industry had been caught on the hop by the ever-growing threat from Japanese bikes, but the 1972 Commando Interstate was a serious go at offering a credible touring bike. To do this, Norton increased the fuel tank capacity to 5.25 gallons (23.9-litre) to offer a versatile range between fills. The 750cc engine was standard to begin with and the 850cc an option, but the larger motor soon became the only choice and it made sense when the Commando was loaded up with two people and luggage.
Like those early Honda Goldwings, Norton did not have a fairing to offer buyers, so the aftermarket filled this lucrative gap. Even then, the Commando Interstate was fighting an uphill battle against more modern, more durable Japanese rivals. Production ended in 1977 for the Norton even though sales were modestly strong, and today it makes for a characterful and surprisingly sporty long distance machine.
BMW R100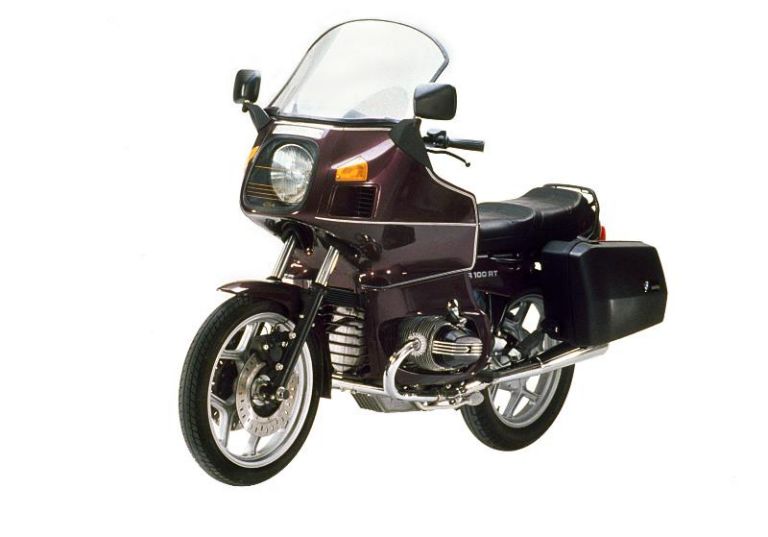 Part of the problem for Norton was buyers were now looking to other brands and one of these was BMW. The German company's motorcycles were already noted for their abilities in endurance record-breaking, so it made sense to expand into touring bikes when the R100 range was launched in 1976. It took until 1978 for the dedicated tourer RT version to arrive, but when it did this bike became the go-to option for many riders. It was also a first choice of many police forces for the RT's full fairing that offered day-long comfort and protection from the elements.
Even today, the RT stacks up well as a cruiser for covering big miles on trips and it's not unusual to see one mixed in among much more modern bikes. The 980cc flat-twin boxer engine is simple and tough, while the riding position leaves you ready to enjoy the destination rather than cramped and stiff. BMW also offered the RT with fitted hard luggage from the off, so you could have a full dress tourer from the factory.
The BMW RT lasted in different guises up to 1996, but it didn't have it all its own way. Yamaha got in on the act with its FJ1100 in 1984, but it was the FK1200 of 1986 that truly put this bike on the map for globe trotters. With 130bhp from its free-spinning four-cylinder engine, agile handling, and cushy seat, the FJ was made for devouring miles at high speed. The fairing worked a treat, it was reliable, and the A model came with ABS anti-lock brakes.
Yamaha's FJ1200 is the newest and least expensive of all these tourers to find right now, and there are plenty around in excellent order. Whether you opt for the Yamaha or one of the others, all of these classic tourers are ideal to take you and a companion on a great motorcycle adventure.
Do you own a classic touring bike? Share your experiences with us by commenting below.