Footman James' exclusive partnership with Bicester Heritage
Footman James are Bicester Heritage's exclusive insurance partner and launched this summer at the landmark historic motoring event, Flywheel back in June.
Set as Bicester Heritage's ten-year anniversary gathering, Flywheel celebrates wings and wheels of all generations, with live automotive displays planned on the private experience track, offering unparalleled access to the sights and smells of classic cars in action. 
Flywheel saw a host of motoring marques join the displays along the tree-lined avenues of the unique site for an action-packed weekend, setting the perfect scene for the partnership's launch.  
Founded in 2013 Bicester Heritage has gone from a standing start to a home for 50 specialist businesses, and growing, with a collective turnover of over £150m, making it the largest player in the industry and set to continue its exponential growth with a global reach.   
Philip White, Associate Director, Brand and Marketing comments: 
"Footman James is renowned for its excellence in the automotive insurance space, I look forward to an exciting collaboration throughout Bicester Heritage's tenth anniversary year and in to 2024." 
Charlotte Moseley, Head of Marketing at Footman James adds: 
"We were thrilled to kick off our partnership with Bicester Heritage by supporting the fantastic Flywheel event. Bicester Heritage is well known for their support, cultivation and development of the classic vehicle community – an ethos which we at Footman James share at the very heart of our business." 
Throughout the summer months, Footman James has been present at events throughout the former WW2 RAF Bomber Station's event calendar, including the ever-popular Scramble open days. Scramble has a 12,000-strong membership based at Bicester Heritage.
And in collaboration with Scramblers, Footman James hosted one of their Coffee & Chrome classic vehicle meets at the evocative home of historic motoring on the 16th August for their first ever evening meet. Attendees enjoyed a sausage sarnie on FJ, plus an eclectic mix of vehicles that have become renowned at Coffee & Chrome.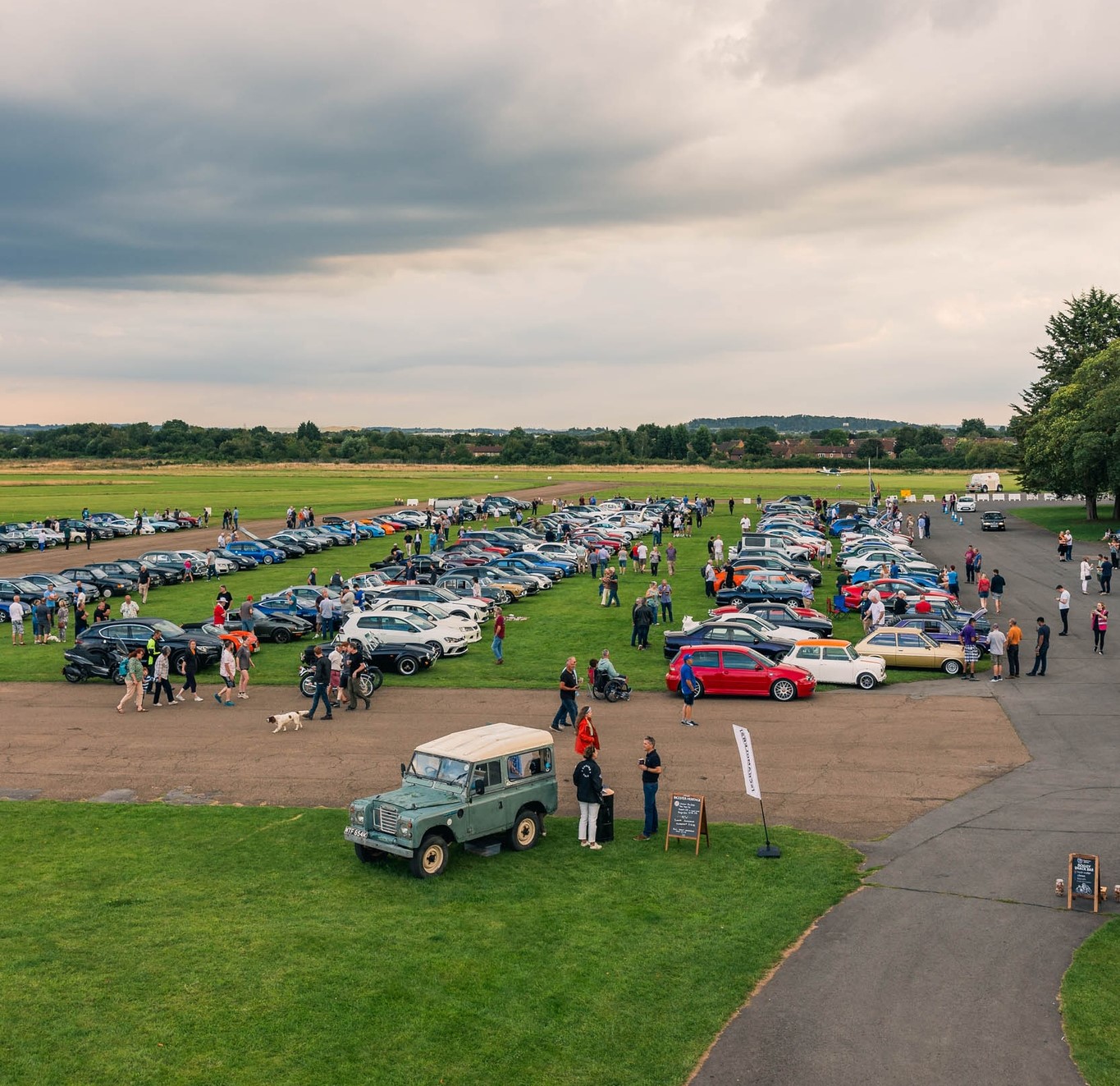 Coffee & Chrome has its last meet for 2023 at the Impney Estate on the 15th October. If you'd like to be there, make sure to sign up to the newsletter so you can get notified when registrations open on the 20th September. 

d