Footman James awarded Platinum Feefo rating for fourth year
2022 proved to be another great year for Footman James as we have secured, for the fourth time, the Platinum Trusted Service Award by Feefo.
Feefo are a renowned review platform that partners with businesses across the globe to gain businesses valuable feedback, but also help the consumer to make purchasing decisions based on trust of other people's experiences.
This coveted award is given only to companies that deliver time and time again for their clients. Based solely on the reviews and ratings of clients, it is a true testament to FJ's staff and company commitment to providing excellent service to their clients.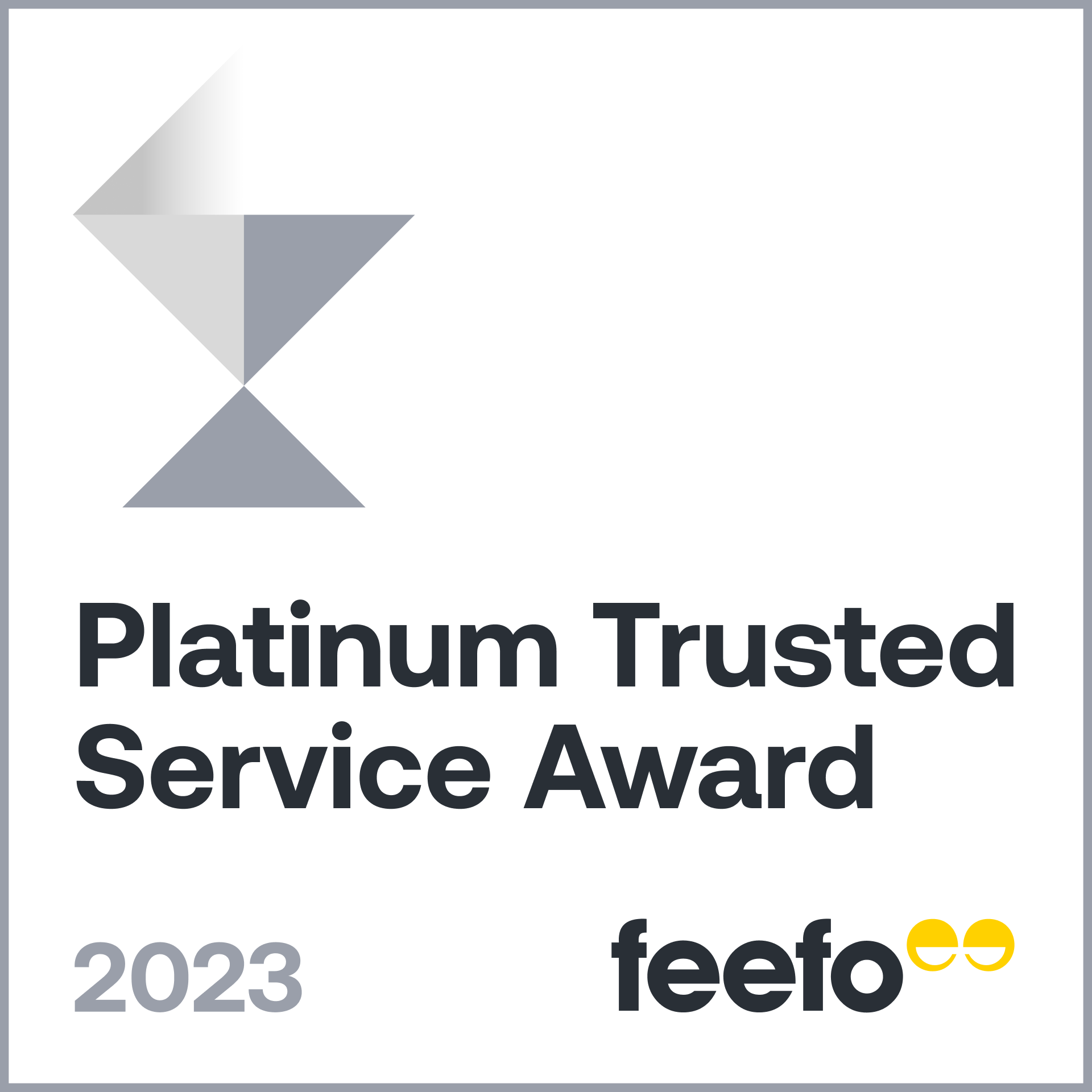 One client wrote, "I have been with Footman James for years as I find them professional and friendly, and a competitively priced insurance company for my classic car. I find them very understanding of classic car issues and very supportive!"

FJ's level of service remains consistent throughout their product offering, including Classic Bike Insurance. One review from a new client read, "Excellent. All the advisers knew about motorbikes, which is more than I can say for other companies. A breath of fresh air!"

Another said about Private Client Insurance, "Excellent service with a competitive quote. Clear and helpful on the phone. Returned calls and responded as they said they would. I thought they were very conscientious and understood the classic car business and my needs. They were good enough for me to change insurers from a company I had been with for over twenty years! I would definitely recommend at least a conversation with them no matter who you are with at present. Thank you FJ!"

Charlotte Moseley, Head of Marketing at FJ commented, "We are ecstatic that we have been recognised again by Feefo this year for providing Platinum rated service to our clients, for the fourth year in a row! It is really embedded in all the staff that work at FJ that the experience of the client is the heart of everything that we do.

"We are constantly looking for ways to improve so we can continue to provide our clients with a seamless, hassle-free experience year after year. We are looking forward to what 2023 may bring and thank all of our clients for taking the time to provide us with fantastic feedback."

If you'd like to see the reviews for Footman James, you can do so here.

d